Super Channel invests $460K across 15 projects
Projects picking up coin in the latest round of funding from the Super Channel Development Fund include Raven Banner's Jacqueline Ess and EyeSteelFilm's Manic.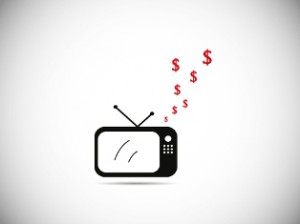 Super Channel has distributed $460,000 across 15 projects in the latest Development Fund financing round, with Raven Banner's Jacqueline Ess and EyeSteelFilm's Manic among the projects selected to receive funding.
In total, Super Channel awarded funding to 11 feature films, three documentaries and one returning series: Tiny Plastic Men. The Super Channel original series, produced by Mosaic Entertainment, picked up coin for the development of its fourth season, which has also been greenlit to production.
Along with Jacqueline Ess, the other features Super Channel supported include Foundry Films' Goalie,  Industry Pictures' Brotherhood, Screen Siren Pictures and Max Films Indian Horse. Other features that picked up funding in this round included House of Films' Far to Go, Red Trike Media's Glendale, Red Czarina Entertainment's Jane Garbage, 3 Legged Dog Films' Lavender and Sisters at the End. and Cincofilms' and juiljette inc's Stegman is Dead. The Keeper, produced by Screen Siren Pictures and written by Orphan Black co-creator Graeme Manson and directed by Zach Lipovsky, was also supported by the fund.
On the documentary side, EyeSteelFilms' Healer Heal received funding, along with Big Picture Media's The Corporation II.
Image courtesy of Shutterstock