Shaftesbury and Rainmaker's proposed $20M tie-up
Shaftesbury CEO Christina Jennings on why the proposed acquisition - which would see both companies continue to operate independently - makes sense for the company she founded in 1987.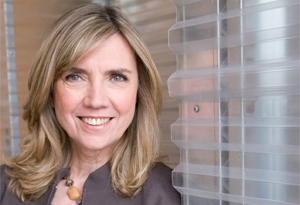 There are a lot of things that happened in the entertainment business this week but none are quite as significant in Canada as the announcement of Vancouver-based Rainmaker's proposed acquisition of Toronto prodco Shaftesbury.
The $20.5 million deal, which is still in the proposal stage, will see animation studio Rainmaker acquire all of Shaftesbury's assets in exchange for $12.3 million in cash and the rest in common shares.
Shaftesbury chairman and CEO Christina Jennings emphatically frames the purchase agreement as a partnership, giving Shaftesbury the fuel to expand its business into new areas and capital to pursue acquisitions of its own: "It isn't about 'Rainmaker is buying Shaftesbury.' We are combining our businesses, it is a partnership and we are going to operate independently."
Shaftesbury is one of Canada's most successful production companies, having been formed in 1987 by Jennings, who was named Playback's Producer of the Decade in 2010 and its Producer of the Year in 2007. Jennings helmed the company through almost three decades of change in the TV industry, breaking the mould with early cross-platform series like ReGenesis, deftly moving between children's series and scripted dramas and more recently, producing nine seasons of Murdoch Mysteries and inking deals for the production of premium dramas like the upcoming U.K.-Canada coproduction Houdini and Doyle.
Rainmaker, on the other hand, is similarly known for ground-breaking Canadian production on the animation side. As Mainframe, the company helmed Reboot, the first-ever CGI animated series (recently "rebooted"), as well as Transformers spinoffs like Beast Wars: Transformers. Its feature film division in 2013 released Escape From Planet Earth and it has a Ratchet and Clank movie in the pipeline.
The two companies' ability to dovetail business models and each expand into new areas was key to Shaftesbury's decision to pursue the deal, says Jennings. The first area of focus under the new structure is developing both companies kids business further and to become "a significant kids content producer in both the live action and now animation businesses." While Rainmaker's business is solely on the kids side, it makes up only between a quarter to a third of Shaftesbury's current model, says Jennings.
"We will have the necessary scale now for the global market, to actually be out there making animated kids shows, animated feature films, and live action kids shows," she explains. The new scale of the business is also meant to fuel the development of new licensing and merchandising operations, which neither company has been able to do on its own, she notes.
The second area of focus for growth be will acquisitions that can power growth in content creation (outside of kids), distribution and tech.
Rainmaker currently does not distribute at all and Shaftesbury's distribution arm is small, Jennings notes, creating an area rife for development. Also targeting growth will be the the digital, brand and technology areas within Shaftebury's current model. "That would mean growing Smokebomb and Shift2 and the tech side, which is becoming more important as we look at all the companion pieces we do with our content."
Finally, the proposed acquisition would see Shaftesbury gain a foothold in Vancouver, so it can more deftly move between its L.A. and Toronto operations.
"It's the next step: it feels right," says Jennings of the proposed deal. "It is very exciting and the next stage in our growth."
The proposed acquisition follows many similar deals in the past year, as Canadian entertainment companies look to bolster operations and diversify in the face of global competition, economic and regulatory uncertainty and an explosion of platforms. Last month, Fairfax acquired a majority share in Toronto's Temple Street Productions and late last year, Entertainment One acquired factual producers Paperny and Force Four. On the kids side,Thunderbird recently acquired Vancouver's Atomic Cartoons and 9 Story Media Group acquired Ireland's Brown Bag Films.