Stephen Dunn named inaugural Len Blum participant
The residency, launched this July, gives one Canadian writer/director a chance to develop a film project via a program run out of the TIFF Bell Lightbox. (Dunn pictured.)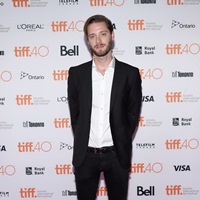 Stephen Dunn has been named the inaugural participant of the Len Blum Residency program, the Toronto International Film Festival announced Thursday.
As part of the program, Dunn will live at the Festival Tower residence for up to three months. During those three months, Dunn will receive one-on-one script consultations with screenwriter Len Blum and additional mentorship from TIFF's Industry Office, programming team and other industry professionals. The program was announced in July and is supported by Toronto-based producer and distributor Ron Mann.
Dunn's debut feature Closet Monster had its world premiere at this year's festival in the Discovery program. Dunn has previously participated in TIFF's Talent Lab program, and is also a graduate of the Canadian Film Centre and Ryerson University's film program. His film credits aside from Closet Monster include Life Doesn't Frighten Me, which bowed at TIFF in 2012, and Swallowed, which won two TIFF RBC International Emerging Filmmaker awards in 2009. His Pop-Up Porno series of shorts were also featured in Sundance's 2014 program.
Photo credit: WireImage/Getty for TIFF