TIFF '15: Fest tests digital screening waters
TIFF is holding its first online-only screening event Wednesday with a selection of shorts. (Boxing pictured.)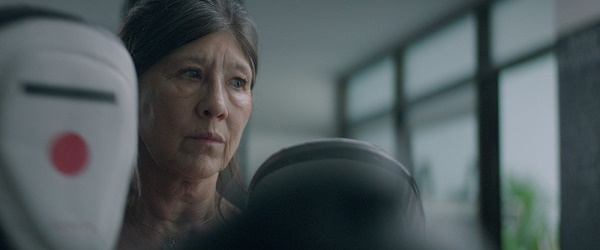 The Toronto International Film Festival is holding its first online-only screening event on Wednesday, Sept. 16 on the Vimeo on Demand platform with a selection of shorts, in an effort to expose international audiences to the festival and emerging filmmakers.
Starting Sept. 10, the festival sold $10 virtual "tickets" to the shorts screening, titled Short Cuts Re/Mix, which features nine short films that were selected to appear in TIFF 2015, including Boxing (Canada), The Ballad of Immortal Joe (Canada), Dream the Other (Mexico) and The Call (South Africa). On Sept. 16, ticket buyers can log on to the Vimeo on Demand platform to watch the shorts for a 24-hour period. In addition to the shorts, the screening also features a roundtable Q-and-A session with the filmmakers that was shot on Sept. 11.
"Online is great, but (content) can be defused, it can be buried because there is so much…So leveraging the festival brand and the festival opportunity and the attention on the festival right now is a great way to showcase these talented emerging filmmakers that we believe have bright futures, and to help build them a global audience," Shane Smith, director of special projects at TIFF, told Playback Daily. Ticket sales for the event were capped at 500 – the same capacity as theatre one at the TIFF Lightbox Theatre, Smith noted. 

"It's not necessarily about the ticket sales, it's more about an experimentation of the form and the process and seeing if this is a viable method of getting the festival experience out into the world," Smith said. The festival decline to provide figures on ticket sales for the screening, but a spokesperson indicated the festival was "happy" with the results.
The initiative is meant to be an extension of the physical venues of the festival, and the hope is to eventually introduce live Q-and-A sessions between online viewers and filmmakers if the experiment is repeated, said Jody Sugrue, director of digital at TIFF.
"This is a first experiment, and we're looking to see what kind of reach we get and resonate with viewers. To be perfectly candid, we are hoping this is the first of many," Sugrue said.
TIFF focused primarily on social media as a tool to promote the screening, and Vimeo is also using its own resources to promote the event, Sugrue said.