Sandra Stern upped to president of Lionsgate TV Group
Stern, who was most recently COO of Lionsgate Television Group, will be responsible for leading the division's business, legal, administrative and operational activities.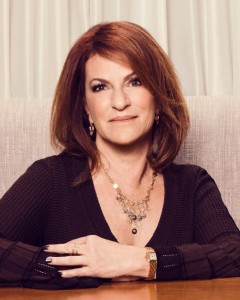 Sandra Stern has been promoted to the position of president of Lionsgate Television Group, it was announced Wednesday.
With her promotion, Stern will be charged with leading the business, legal, administrative and operational activities of Lionsgate's TV division. She will also be responsible for looking for new production, distribution and digital media strategies to continue to grow the revenues of the TV division.
Stern was most recently the COO of Lionsgate's Television group, and first joined the company in 2003 as its EVP business and legal affairs. During her time in at Lionsgate, she has worked closely with Lionsgate Television Group Chairman Kevin Begg to help build the company's slate of television titles, which includes Orange is the New Black, Mad Men and Nashville. This year Lionsgate will launch a record 16 original new series, including Broke for AMC and Casual for Hulu, the company said in a release about Stern's promotion.
Prior to her tenure at Lionsgate, Stern served as COO of Artists Television Group as well as EVP Columbia TriStar Television Group at Sony Pictures Entertainment.