ComedyCoup winner HumanTown starts production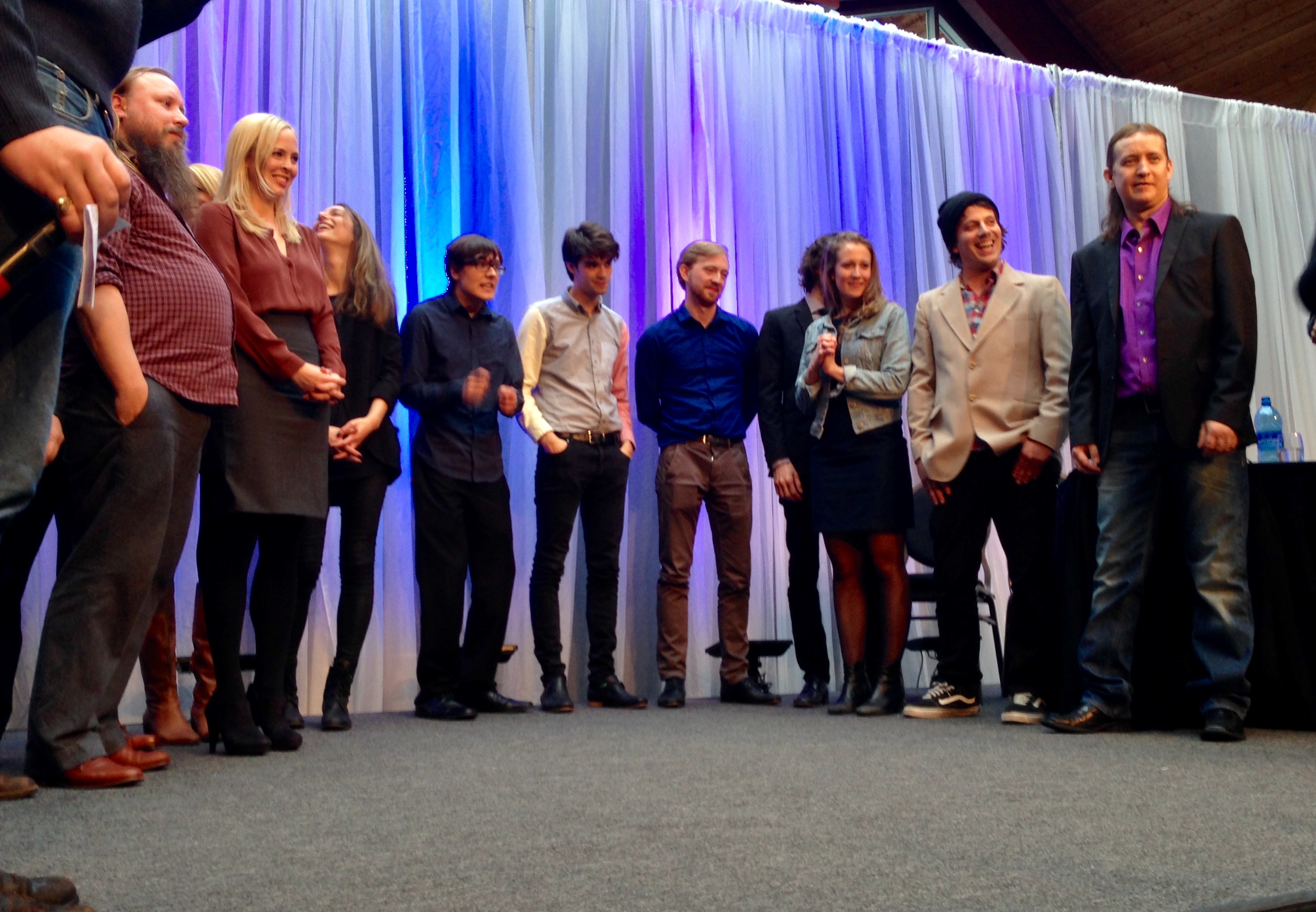 Sean Buckley is on board as exec producer on the CBC special. (HumanTown, centre, at ComedyCoup pitch.)
The seeds sown during last winter's ComedyCoup accelerator from CineCoup Media and CBC are starting to bear fruit as winning pitch HumanTown starts production in Hamilton.
The half-hour special has been in development with CBC since the eponymous comedy troupe behind it won the 10-week accelerator competition.
The special will be produced by the newly rebranded "Coup Company," (formerly CineCoup Media) and Buck Productions in association with CBC. Sean Buckley will executive produce, a role he's reprising after executive producing the first CineCoup project, WolfCop. The special's showrunner and director is Vivieno Caldinelli.
HumanTown is a Vancouver-based comedy troupe comprised of Miles Chalmers, Daniel Doheny, Jack Heyes, Ki Kwiatkowski, Liam MacLeod, and Kane Stewart. The group won $500,000 in production financing through the accelerator.
Photo: HumanTown, centre, pictured just before the announcement of their ComedyCoup win at the Whistler Film Festival