TIFF '15: Navigating Hyena Road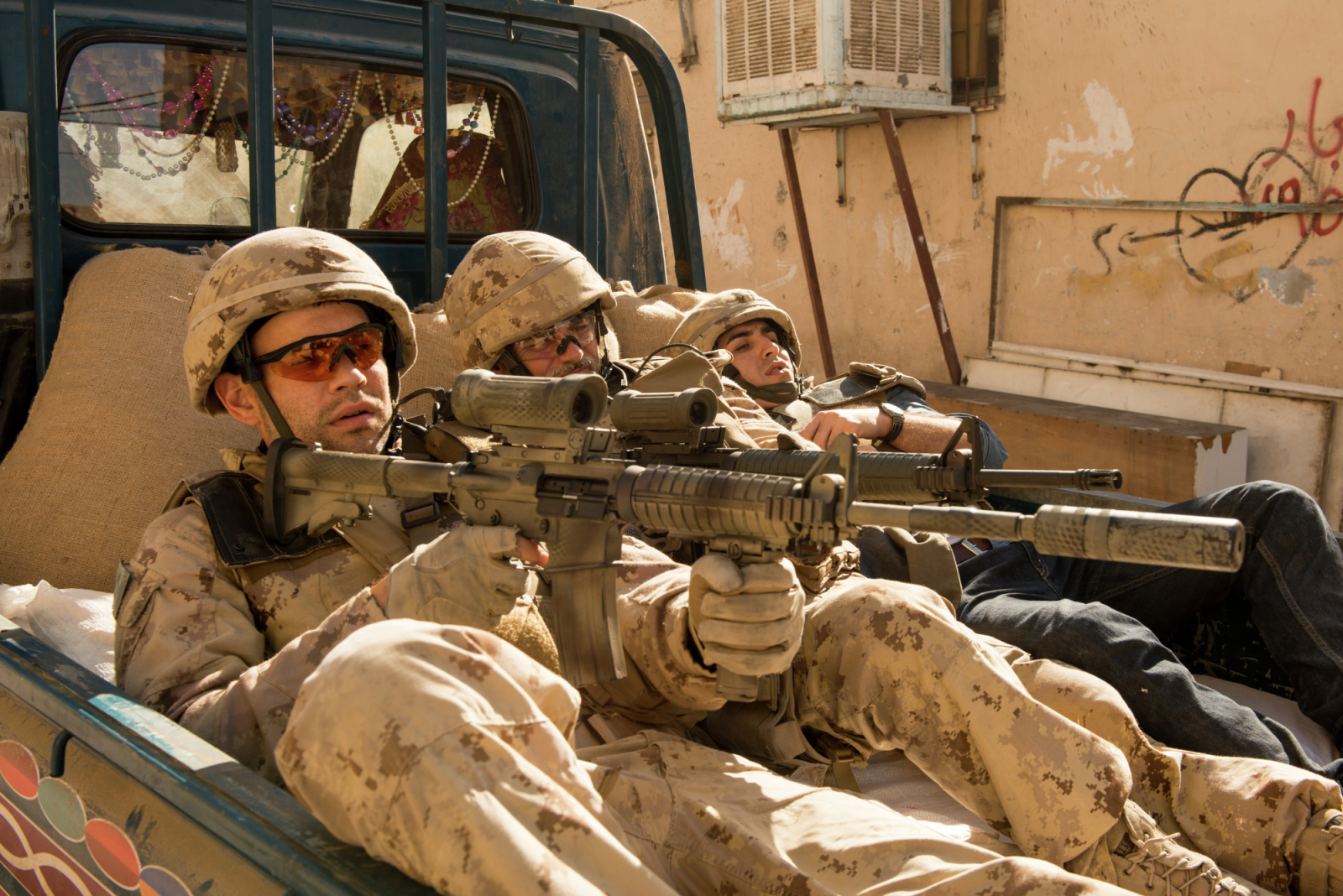 Rhombus Media's Niv Fichman on the origin story behind Paul Gross' latest feature, the second war film on which Rhombus and the director have collaborated.
When Rhombus Media founding partner Niv Fichman learned Paul Gross was heading to Afghanistan to shoot footage for what could be his second war film, he now jokes there was a part of him that didn't want it to work out.
He previously worked with Gross on 2008′s big-budget Passchendaele and was well acquainted with the challenges of shooting a large-scale war film.
"I was hoping the whole time that he wouldn't be able to do it and it would all fall apart, or the script sucked, because it's just so hard to put together military films. But, damn it, the first draft of the script was fantastic and I was hooked," Fichman told Playback Daily ahead of Hyena Road's world premiere at TIFF on Sept. 14.
Following the release of Passchendaele, Gross was invited by the Canadian Forces to Afghanistan in 2010 to speak to troops stationed there, and he was inspired to find a way to tell their stories to a wider audience. Gross later got permission from the Canadian Forces to return with a camera crew and film whatever he was allowed to shoot, and spent his nights talking to soldiers.
He used that experience and those stories from soldiers to help shape his script for Hyena Road, with much of the footage he shot during that time made it into the final feature, Fichman said. For example, raw footage Gross shot during a helicopter firefight is featured in Hyena Road.
"If that was an American movie it would have been staged, and would have cost something like $2 million to shoot just that. It has incredible production value," Fichman said of the scene.
The majority of Hyena Road's interior shots were done at CFB Shilo in Brandon, Manitoba, with exterior shots completed in Jordan (at one point, the producers had to issue a press release to smooth over relations with locals after they accidentally blew up a cemetery wall while filming a chase scene in Jordan).
In the end, it took about three years for the filmmakers to get the financing together to fill out the $12.5 million budget for Hyena Road, which included private equity, tax credits, Telefilm financing, funding from the Wounded Warriors charity and a healthy advance on international sales, Fichman said. The highly "Canadian" nature of the film made it somewhat difficult to finance, Fichman admitted, but he believes it can do well abroad.
"I think this one – more so than Passchendaele - has a real chance to be released internationally and on a larger scale because it's current and it's a very emotional, gripping, action-packed war story that happens to be Canadian," Fichman said.
Similar to Passchendaele, the filmmakers decided to build up momentum in the Canadian market before Hyena Road's theatrical run, which will start on Thanksgiving weekend with Canadian distributor Elevation Pictures placing the film on 230 screens across across Canada. Ahead of its theatrical release, the film will also open the Atlantic Film Festival and will screen in festivals in Calgary, Vancouver and Edmonton, with a special event screening hosted by the premiere of Manitoba scheduled for Sept. 23.
"The strategy – very much like Passchendaele - was that the film would be released in the fall and not wait for an American sale or any other sale because it had such legs in Canada," Fichman said.
Hyena Road is produced by Rhombus Media, along with Triple 7 Films, Buffalo Gal Pictures and Bron Creative. Fichman and Gross produce, with Victor Loewy, Frank Siracusa, Mirwais Alizai, Aaron L. Gilbert and Jason Cloth serving as executive producers.
WTFilms is Hyena Road's international sales agent, while Creative Artists Agency is the U.S. sales agent.