TIFF '15: Bringing up Beeba Boys
David Hamilton on cramming the film's exteriors into a five-day Vancouver shoot, green-screening show-jumping horses and a hair-raising foray into drones.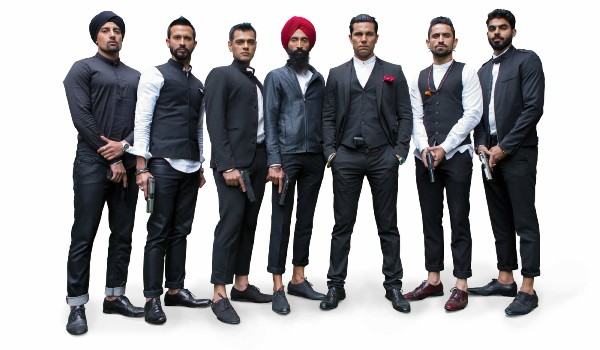 An elephant did not escape from set. Nor did cobras slip away from their handler and into a crowd of extras, as has happened on previous Hamilton Mehta film productions. But, in keeping with the animal theme, one Beeba Boys production challenge did include a horse. A scene in the film – watch for it – involved a horse turbo-boosting over a car as an assassination attempt goes awry.
Producing Beeba Boys came with its challenges but nothing entirely unfamiliar, except perhaps a first-time dabble with drone shooting for David Hamilton, who has produced six of Deepa Mehta's previous films. Beeba Boys, which premieres at TIFF on Sept. 13, is a story wrapped around a Vancouver-based Indo-Canadian gang war in which gang leader Jeet Johar, played by Indian actor Randeep Hooda, and his kitted-out killer crew work to take the reins of Vancouver's drug and arms business.
Canadian distribution and international (non-U.S.) sales are being handled by Mongrel Media, while sales in the U.S. market are being led by Cinetic Media.
The Beeba Boys script was a bun in the oven five years ago when filmmaker Mehta started working on an Indo-Canadian gangster film. But a fateful dinner date with Salman Rushdie put the project onto the back burner. (Over dinner Rushdie confirmed that he had the rights to Midnight's Children and agreed to let Mehta direct – and Hamilton produce – the film adaptation). The diversion was temporary, of course, and Hamilton began working on pre-production on the Vancouver-based saga in spring 2014.
"The biggest challenge – and this is true of any film – is to take the creative vision and figure out how to make it as magnificent and large as you can within limited means," says Hamilton discussing some of Beeba Boys' challenges. "Deepa doesn't make it that easy," he laughs. "Her visions are usually quite cosmic."
The result is the Canadian filmmakers' perennial challenge: to make a $5 million film look like a $10 million film.
Which brings us back to the horse. A horse Hamilton found that could handily clear nine feet cost about $300,000, so Hamilton began a search for show horses that could be green-screened into the shot. The eventual winner was a ham who, Hamilton says, thrived in strutting about in his green-screen costume. After two weeks of training, the shot was filmed in under six hours. The effort paid off, but it's one for the Hamilton Mehta memory books.
With $400,000 of its financing through the OMDC Film Fund's production stream, only 15% of the film's principal photography could be shot out of province. This posed a problem as the film's narrative was woven around the city of Vancouver. With 35 days of principal photography planned, only five could be filmed in Vancouver. Hunting around Ontario, the location scouting team found visual similarities between Hamilton and Vancouver. "We found that the industrial areas down by the water in Hamilton could shoot well for Vancouver."
To speed up the production process, all shooting of interiors was completed first, in Ontario, as well as some shots – like a the more tricky night-club parking scene filmed in Toronto where 400 extras are desperately escaping gunfire. "That kind of scene is always a nerve-racking experience," says Hamilton. "It has to be rehearsed well not just by stunt extras, all the extras have to know when and where to go – it requires really careful planning."
The Vancouver shoot – which extended over five days – was exhausting. "They don't say how long the five days have to be," Hamilton says with a laugh, referring to the funding restrictions. "We shot long days. The problem was getting up the next day because the job doesn't end when you finish your day."
Drone photography was a new experience for Hamilton Mehta Productions. The producer used a chunk of the film's 10-day secondary filming period to shoot as many aerial and city shots as possible. The first specialists the production hired didn't execute to perfection – the drone crashed into one of the split-unit production trucks, adding an extra day of production and, of course, ending the drone operator's contract.
Fortunately, the new team hired made up for the previous crisis. "They were like Navy Seals," Hamilton says, with awe. "They all were in uniforms; they ran it like it like a military operation."
The drone addition didn't eliminate the cost of helicopter filming given height-restrictions for drone flights, which meant that they couldn't execute one of the script's demands – an overhead shot of Vancouver with the Lionsgate bridge in view- without renting a copter.
As with all Hamilton Mehta productions, Beeba Boys required enough dips into the productions' contingency budget to drain that reserve. "There are always creative choices we hadn't thought of when we were going over the plan so we need that room. I always spend the contingency."