Northern Banner picks up Embrace of the Serpent
The specialty label of Raven Banner has acquired the Canadian rights to the Ciro Guerra feature.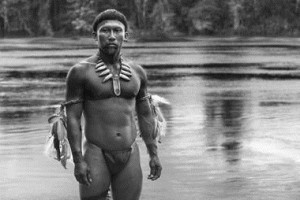 Toronto-based Raven Banner's specialty label Northern Banner has acquired the Canadian rights to Ciro Guerra's Embrace of the Serpent.
The deal for the black-and-white film – which won the top prize at Directors' Fortnight during this year's Cannes Film Festival – was negotiated between Jean-Christophe Simon of Films Boutique and Northern Banner's James Fler and Michael Paszt.
Embrace of the Serpent is the first feature to be shot in the Colombian Amazon for 30 years and tells the story of the Amazonian shaman Karamakate, the only survivor of his people, who builds a friendship with two scientists over four decades.
After screening at festivals throughout the remained of 2015, the film is planned for a theatrical release in early 2016. The U.S. rights to the film were recently picked up by Oscilloscope Laboratories.