Deals: Search Engine, DHX, AMBI, A71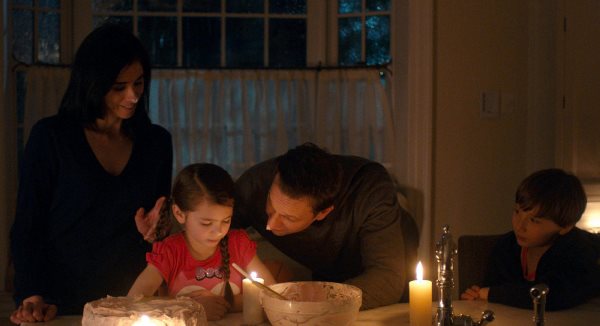 Search Engine picks up the Canadian rights to Adam Salky's I Smile Back (pictured), and more deals of the week.
Search Engine
Toronto-based Search Engine Films has picked up the Canadian rights to Adam Salky's I Smile Back. The feature, co-written by Salky, Amy Koppelman and Paige Dylan, will make its Canadian Premiere at TIFF '15 on Sept. 16. The acquisition was negotiated by John Bain for Search Engine Films and Dylan Wylie for Broad Green Pictures, the film's U.S. distributors. Starring Sarah Silverman, the film tells the story of self-destructive housewife Laney Brooks, whose behaviour threatens to destroy her whole family.
Distribution360
Distribution360 has announced the sale of 80 hours of kids and family content into numerous global territories, as well as the acquisition of two new shows ahead of next month's MIPJunior. The marblemedia-owned distributor picked up ToonDraw Productions' YaYa & Zouk (78 x 5 minutes) produced in association with Société Radio-Canada and YOOPA, and Nico Can Dance (65 x 2 minutes) from Atomic Pictures in association with Knowledge Network, Telus and BBC Kids. In terms of sales, Splatalot (52 x 30 minutes) and Japanizi: Going, Going, Gong! (40 x 30 minutes) have been sold to TV Prima in Malaysia, while Spatalot's first season was also sold to Gulli (France), Czech TV (Czech Republic) and TV Film (Latin America). Victory Arts' preschool series Alphabet Stories (26 x 1.5 minutes) and YOUniverse (26 x 2.15 mintues) were both picked up by EBS in South Korea. JimJam (Eastern Europe, Middle East, Africa) and Hop! (Israel) also acquired YOUniverse. 
AMBI
The AMBI Group has acquired the majority of Exclusive Media Group's film library, which includes titles such as Begin Again, Cruel Intentions, Donnie Darko, End of Watch, Ides of March, Memento and The Mexican. AMBI made the acquisition, which includes approximately 400 titles, in partnership with New York-based private equity firm Raven Capital Management LLC. In addition to the Exclusive Media Group (EMG) film library, AMBI Group has also acquired the rights to numerous undisclosed titles in EMG's active development movie slate, and the subsequent rights to sequels and remakes of EMG films. AMBI Group has offices in Toronto, Beverly Hills and Europe. 
DHX
Disney XD has acquired animated fantasy series Fangbone! and semi-scripted gamer magazine series Gaming Show (In My Parents' Garage) from DHX Media for broadcast in the U.S., Latin America, South East Asia and Taiwan. Read more about the deal here.
A71 Entertainment
Toronto-based A71 Entertainment has acquired the Canadian rights to Igor Drljaca's second feature film, The Waiting Room. Read more about the deal here.
PNP
Vancouver-based Pacific Northwest Pictures has acquired the Canadian rights to Kyle Patrick Alvarez's The Stanford Prison Experiment. Read more about the deal here.
Red Arrow
Red Arrow International has picked up the Chris Haddock espionage thriller The Romeo Section. Read more about the deal here.