CMF proposes new financing framework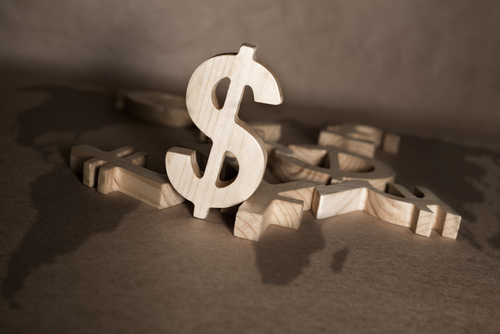 As the funder kicked off its cross-country consultation in Toronto, execs presented proposals for three new funding verticals and pitched the concept of "landmark content."
As the Canada Media Fund kicked off its biennial Canada-wide industry consultation in Toronto on Tuesday, it presented an audience of prodcos, broadcasters and funders its proposals for a new financing framework focused on three new program verticals.
The three new proposed funding verticals have been deemed "emergence," "growth" and "sustainability." The emergence vertical would aim to promote new production companies, creators and formats, with a focus on new forms of storytelling for linear, interactive or immersive projects. The stream would also support technologies or software applications dedicated to advancing creative industries.
Under the growth vertical, the CMF will aim to "escalate production companies to the next level," with a focus on franchises and projects with high potential for commercial success and exports. As the name implies, the sustainable vertical will aim to help production companies have long-term viability, with a focus on supporting projects that can revitalize high-potential Cancon libraries and exploit IP in domestic and foreign markets.
The three proposed funding frameworks were developed following an internal "visioning exercise" the CMF undertook in 2014/15, with the goal of developing policies that would enable the funder to support a wider array of linear and interactive content, and focus on supporting "landmark content." The outlines for both the emergence and growth streams indicate the programs would focus on supporting said landmark content projects.
CMF president and CEO Valerie Creighton stressed at the Toronto event that "landmark content" currently has a broad and evolving definition. However, "landmark" characteristics could include content with an original approach that is lead by established talent and has the potential to be renewed. Stefan Cardin, VP of industry and public affairs for the CMF, also noted the new rubric is meant to apply to content across platforms – not just television or big-budget dramas.
"Landmark content…doesn't just mean television. It can be linear content – TV – it can be interactive content…it can also be multiplatform. It can be mass audiences or highly engaged niche audiences," Cardin said during the presentation.
Overall, Crieghton noted these changes are a direct respond to Let's Talk TV and a rapidly changing industry. While the CMF did see a boost in its budget over the past couple of years, Creighton characterized the increase as an anomaly (the CMF is financed by the federal government and contributions from Canadian cable, satellite and IPTV distributors). As broadcasters stand to see losses in a post-Let's Talk TV world, the CMF must focus on where its dollars can best be spent, she said.
"I think the question for us is as the industry unfolds…we may have less money, so where should the emphasis be? Because we won't be able to continue to do all the same things we've been doing," Creighton said.
Cardin told Playback Daily after the presentation that, in the near term, some of the elements of the proposed framework may be incorporated into the fund's current convergent and experimental streams. In November, the CMF will also hold a working group specifically focused on the new proposed funding approaches.
Until then, the CMF will continue its cross-Canada consultation throughout September and October, where it will be presenting the proposed changes in 18 cities and gathering feedback. The organization is also holding working groups on a number of issues relating to financing, including performance envelopes, digital media measurement frameworks and licence fees.
Following the consultation process, the CMF will call a meeting of its National Focus Group to report the findings and shape policy for 2016/17 and onwards. The National Focus Group is made up of broadcasters, producers, unions and guilds, private funds, provincial funding agencies, broadcast distribution undertakings and industry associations from the digital media and television sectors.
- Image courtesy of Shutterstock