Trevor Hodgson joins Force Four
The former Lark Productions and Paperny Entertainment exec is now Force Four's new VP of business affairs.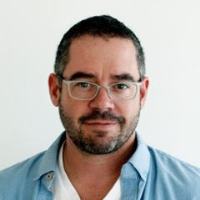 Trevor Hodgson has been named Force Four Entertainment's new VP of business affairs, the company announced Wednesday.
Prior to joining Force Four Entertainment, Hodgson was most recently the COO at Vancouver's Lark Productions, a position he took on in October 2014 . Before that, Hodgson was an executive producer and VP of business affairs at Paperny Entertainment, and also worked as an independent producer and senior business analyst for BC Film.
Hodgson will be based in Force Four's Vancouver office and will report directly to COO Gillian Lowrey. Force Four was acquired by Entertainment One in August 2014, with partners Rob Bromley, John Richie and Lowrey remaining on board after the deal. In November 2014, Vibika Bianchi left her position at Corus Entertainment as VP of original programming, women and family television to join Force Four as its Toronto-based SVP.
Photo credit: Krista McMillan, Vancity Photography