TIFF '15: Taking Guantanamo's Child from script to screen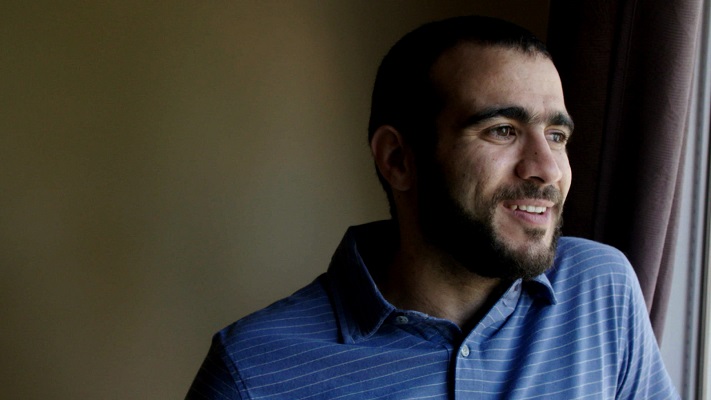 The team behind White Pine's Guantanamo's Child, including Toronto Star reporter Michelle Shephard, on what it took to finally land an interview with Omar Khadr.
Michelle Shephard had been writing about Omar Khadr for over a decade when she started working on Guantanamo's Child, a feature doc that will have its world bow at the Toronto International Film Festival on Sept. 14. In fact, having covered the case intensively as the Toronto Star's national security reporter, she'd already penned a book by the same name in 2008. The book documented the highly polarizing story of a young Canadian captured at the age of 15 in Afghanistan who – having been accused of killing a U.S. soldier – achieved notoriety as the only juvenile to ever have been tried for war crimes. Yet, Shephard had never spoken directly to him.
When news broke in 2012 about Khadr's transfer from a U.S. prison to a Canadian one, Peter Raymont of White Pine Pictures approached Shepherd to option the book. Raymont had also secured a TV deal with the CBC to air the doc, thanks to a deal he brokered for exclusive access to Omar Khadr through his lawyer, Edmonton-based Dennis Edney.
Raymont also brought on Patrick Reed (Fight Like Soldiers, Die Like Children; Triage) as director and producer and Shephard joined as co-director and producer. Part of her motivation to join the production team was to retain editorial say over the direction of the film. But as Khadr arrived in Canada, she also wanted to meet the young man whose story had been at the centre of so many of her investigations and conversations.
Meeting Khadr, in fact, turned out to be the biggest hurdle in Raymont, Reed and Shephard's documentary. They began filming in 2012, hoping to quickly secure a jailhouse interview and put the doc to bed. Corrections Canada, however, wasn't on the same page and refused access to its prisoner. "When this film was pitched to me, I was told, this is the fastest film you'll ever make," says Reed, as Shephard and he discuss the project over coffee on Queen Street West. "I learnt more about the legal system through the process than anything about filmmaking."
Earlier, Shephard had tried to meet Khadr on her visits to Guantanamo. "The actual fight to try and get access to him was really time-consuming," agrees Shephard. "We tried everything including taking the federal government to court to make a constitutional challenge about the public's right to hear his story."
The legal challenge, which was led by CBC, Toronto Star and White Pine Pictures, was unsuccessful, and it wasn't until Khadr was released on bail in May 2015 that Reed and Shephard were able to spend the better part of two afternoons filming his side of the story. The rest of the documentary, however, had been shot by the time the interview with Khadr took place. Over the more-than two year period they waited to meet Khadr, Reed and Shephard traveled across the globe to meet a bevy of characters who had come to know their subject, among them fellow Guantanamo inmates Moazzam Begg and Ruhal Ahmed.
To explore the multiple dimensions of the Khadr case the filmmakers built mini-profiles of the people at the centre of the Khadr case: Edney, the "scrappy Scotsman" from Alberta whose journey sees him morph from human rights lawyer to father figure, as he and his wife, Patricia open their home to Khadr after his release; Maha Elsamnah, Khadr's mother; and Damien Corsetti, the U.S. army man whose reputation for implementing interrogation torture techniques preceded him.
Shephard's background on the case helped at every turn, says Reed as relationships with most interviewees had already been developed. During a previous visit to Guantanamo, Shephard had given her card to Corsetti. He hadn't gotten in touch at the time but after the torture cases around Guantanamo became part of the public record, Corsetti left the army. Shortly after filming started, Shephard received an out-of-the-blue email from him; his interview is one of the powerful testimonies that the filmmakers say helped show the complex faces of the war on terror.
Guantanamo's Child was shot in seven locations – Birmingham, Edmonton ("too many trips," says Reed), North Carolina, Ottawa, Toronto, Utah and Washington with a budget of just under $800,000. The film was developed and funded as a feature and a television documentary, as in the case with most White Pine Pictures' docs, said Raymont. While the 80-minute feature is having its world premiere at TIFF, a 44-minute version of the doc aired on CBC, with a 47-minute cut bowing on Al Jazeera Arabic, Al Jazeera English and Al Jazeera America under the title Omar Khadr: Out of the Shadows in June of this year. In addition to its broadcast partners, Guantanamo's Child received funding from the Canadian Media Fund as well as provincial and federal tax credits.
The film will have three screenings at TIFF with Edney participating in post-screening discussions. Raymont said he has already received calls for meetings with U.S. distributors while White Pine Pictures is working on releasing the films in theatres across Canada. Raymont said he believes the internationally-relevant topics around the Khadr case, the controversial Guantanamo prison and the rights-based activism that resulted, make it viable for a theatrical release in many markets. In addition to TIFF, the film has also been entered into the Sundance Festival as well as the IDSA Festival in Amsterdam, with Film Transit serving as the project's sales agent.
Correction: An earlier version of this article said that Reed and Shephard had led the legal battle to secure access to Omar Khadr. In fact, that challenge was led by the CBC, Toronto Star and White Pine Pictures.