TIFF '15: Jones burns the candle at both ends on Fire Song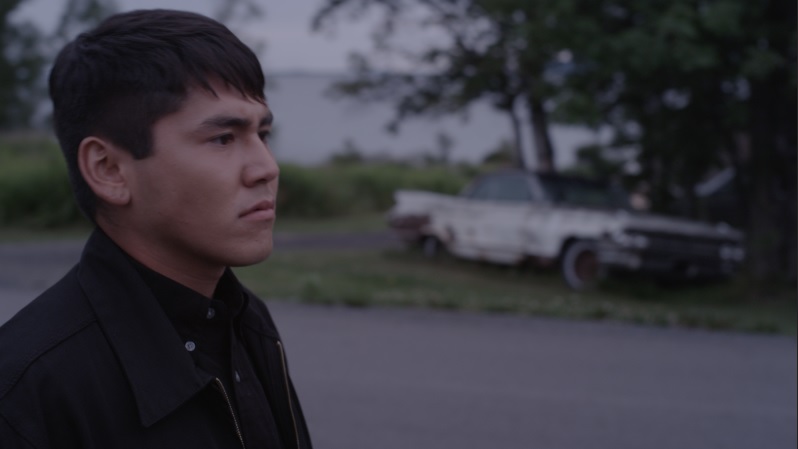 Adam Garnet Jones talks to Playback about casting first-time screen actors and his goal to get Fire Song in front of the communities represented in the film.
With a casting call memo for any age, union or non-union and no acting experience required, Fire Song didn't exactly have the hallmarks of a TIFF classic. But with his debut feature, Adam Garnet Jones was defiantly singing from his own song sheet.
Many would have said the writer/director was setting himself a tall order when more than 200 aboriginal actors answered the call – many with absolutely no previous screen experience – but the aboriginal filmmaker doesn't necessarily see it that way.
After securing the remaining funding through Telefilm's Micro Budget Aboriginal Component last summer, Jones – who had been working and reworking Fire Song's script for about six years – was able to lock down the participation of Toronto-based Big Soul Productions (Moccasin Flats) and Thunderstone Pictures.
Once all the pieces were in place, Jones shifted his focus to telling his story in the most authentic way possible. The project's producers held extensive auditions in Toronto, Dryden, Thunder Bay and the film's production locations, Wabigoon Lake First Nation and Fort William First Nation, for the approximately 10 roles available.
Jones' vision of how he wanted the $250,000 film to look was very specific, and the casting criteria prized the authentic approach of the people auditioning over their résumés or previous acting experience – he was looking to cast people as close to his characters as possible.
"The thing about working with people that have never been on screen before is that they bring aspects of their own life to [the part] and they behave in ways that maybe you wouldn't have thought of or wouldn't have expected."
Filming was done over the course of three weeks, with 15 intense production days in between.
As a first-time feature filmmaker, Jones said the difference between that and his shorts projects were mighty. "The speed of everything is the thing that surprised me the most," he noted. "With short film, there's so much more opportunity to polish the themes and get a little bit precious about so many aspects of production. But with a feature, and a shooting schedule as tight as it was, there was no room to be precious about any of it," he added.
Jones credits the on-camera success of the film's stars to an intensive, week-long casting session, held in the lead-up to production. Though not all those involved in the sessions were eventually cast, it allowed the group to get to know each other and this paid dividends when the cameras started to roll, said Jones.
There are currently no distributors attached to Fire Song, but Jones says of equal importance to him is finding a way to get Fire Song seen by the communities represented in the film.
"There's such a huge aboriginal audience in Canada that really hasn't been tapped. I'd like to find ways to work with distributors and find non-traditional ways to get the film out to the communities, because I think that's where it'll have the greatest impact."
Laura J. Milliken and Michelle Derosier serve as executive producers alongside Jones. Marina Cordoni Entertainment is the international sales agent for the film.