TIFF '15: Buyers likely to be 'cautious, conservative': Handling
An unpredictable global box office has put distributors on edge, but registration on the TV and VOD side of the market is up, says TIFF's director and CEO.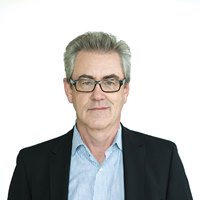 At the end of a roller-coaster summer at the international box office, Toronto International Film Festival head Piers Handling is predicting buyers will be keeping their cards close to their chests this fall.
The unpredictability of the box office – with record-breaking blockbusters on one hand and lower-budget misses like We Are Your Friends on the other – is lending itself to a "cautious, conservative" atmosphere on the buying side of the festival this year, said Handling in a pre-TIFF interview with Playback Daily.
"People need films for the pipeline, but they are being very careful in terms of what they acquire," he said. "I think everyone is cautious about overpaying and cautious about how well these films are going to perform. There were a couple of high-profile films that have come out of festivals earlier this year that haven't done as well as they thought they would do so… you have to be careful."
That being said, he noted, the heady festival environment tends to run counter to cautious approaches.
"Your competitors are there, you are looking for content for your pipeline, you absolutely need it and sometimes you just decide to open up your wallet and pay for things because you do need a pipeline. It's a funny mix: at a festival you want to create that kind of atmosphere, a buying atmosphere, but at the same time I think the buyers are being super cautious."
On the flip side, Handling says the outlook for the television and VOD side of the market is poised to be busier than ever, with registration on that side of the market up . "For the first time we're seeing more buyers coming from those platforms to the festival," he said. "And that's interesting to us."
One effect of the rising power of the TV/VOD side of the business can be seen in TIFF's introduction of a TV programme this year, Primetime. Limited to six international scripted series, the programme marks TIFF's acknowledgement of a format it felt it could no longer ignore, says Handling.
"I think as a festival, you can't close your eyes to the future, you have to open your eyes to that development," he said. The medium is attracting top directors like Steven Soderbergh, he noted, and "I think that any festival has to pay attention to the talent they've developed," he says. "When filmmakers you admire, that are at the top of their game, are starting to turn to that, you seriously pay attention."
TV isn't the only way TIFF has expanded its scope in recent years. The festival will also repeat its Street Festival this coming weekend, looking to open up the festival atmosphere to a greater number of people. With ticket buying in the past being something of a mysterious process and a large percentage of the action locked away inside festival venues, organizers wanted to increase TIFF's reach to people who "maybe felt a little bit intimidated by the festival," Handling notes.
And with last year's inaugural Street Fest attracting an estimated 100,000 people over its four-day span, it all bodes well for the filmmakers at the centre, especially Canadians, many for which the festival represents the biggest promotional opportunity on the calendar, with domestic media and audiences at its back. That same reason saw TIFF also relax its "Telluride" premiere policy, which last year saw the fest restrict any films that world-premiered elsewhere from screening during its first four days.
In extensive industry talks following TIFF '14, Handling says the festival's key industry partners stressed the importance of promotion over premiere status.
"The key thing that we heard back is what's important for the film is the where we should be focusing our attention," he said. "They are looking for as many opportunities as they can get in the fall season. It's a tough marketplace and becoming increasingly tougher."