Telefilm, Birks to honour Patricia Rozema, Catherine O'Hara
Other winners of the Birks Diamond Tribute prize, which celebrates Canadian women directors and actors, include Sophie Deraspe and Suzanne Clement (pictured).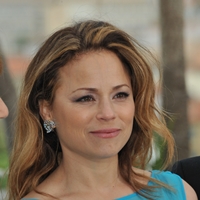 Telefilm Canada and Birks have revealed the nine Canadian female film directors and actors to be honored with the Birks Diamond Tribute award, including directors Patricia Rozema, Sophie Deraspe and actor Catherine O'Hara.
The award celebrates Canadian female talent who have made their mark on the entertainment industry, and are selected by a pan-Canadian jury of culture, entertainment and arts journalists.
Along with Rozema and Deraspe, this year's director nominees are Anne Emond, Kari Skogland and Ingrid Veninger. The acting honorees in addition to O'Hara are Katie Boland, Suzanne Clement and Karine Vanasse.
The honorees are chosen based on the impact of their work and talent, visibility they have generated in Canada throughout the past year and recognition they have received from peers and industry organizations. To be eligible for the Birks prize, the nominees must also have either directed or appeared in a production over the past year.
This year's winners will be honored on at an event to be held on Sept. 15 at Toronto's Shangri-La Hotel.
Suzanne Clement photo: Featureflash / Shutterstock.com