TIFF '15: A peek inside Dunn's Closet Monster
Ahead of Closet Monster's bow at TIFF, Stephen Dunn talks to Playback about his feature debut's journey to greenlight and showcasing a "new" Newfoundland.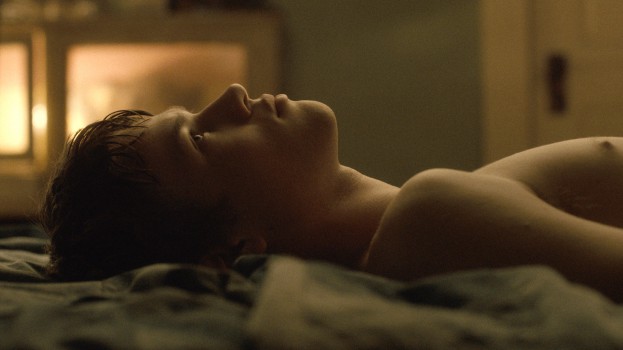 "Thank you for reading the script for Closet Monster" said the note on a box of cupcakes held by writer/director Stephen Dunn as he turned up unannounced at the Rhombus Media offices in Toronto. He handed them over to the receptionist, expecting to hear back from Niv Fichman and co (who had agreed to read the script) the following week. And then he heard nothing. For months – nothing.
A script-pitching rookie, Dunn said it felt a little like being dumped in high school. In reality, he was just new. And he needn't have worried as the script (which had been revised throughout Dunn's CFC director's lab residency) was sat amidst a huge pile of scripts. When Rhombus finally got to it, they loved it.
With financing in place from Telefilm Canada, the Newfoundland and Labrador Film Development Corporation and the Harold Greenberg Fund, production got underway a little over a year later in August 2014 in St. John's, Newfoundland, Dunn's home province. Rhombus was joined on the project by Newfoundland's Best Boy Entertainment.
Having grown up there, Dunn already knew all the locations in Newfoundland that he wanted to film at and the people he wanted to cast in the $1.85 million feature. Filming was completed in 22 days and Dunn says the horror stories he had heard about first feature films didn't ring true for him.
"I'd never had such resources before, yet it felt like shooting a short film. Everything was so smooth," he told Playback Daily. The on-set comradery between the cast and crew, guided by exec producers Fichman and Best Boy's Ed Martin, created a comfortable filming environment for his first time out, he added.
Prior to the shoot, five days was the most that Dunn had ever spent on a production set. He's since learned a lot: "To know when to stand up for yourself – that was a learning curve for me. To not be too cautious with things like budget, as well. Previously, I wasn't sure how much control I truly had. I learned how important it is to follow through with your own convictions."
Dunn describes the film as being extremely personal to him and his own story of growing up in Newfoundland as a gay teenager. Lead character Oscar Madly (played by Conor Jessup) is haunted after he witnesses a horrific hate crime and this leads him to develop a stomach ulcer which becomes a metaphor for coming to terms with his sexuality, which Dunn describes as the "the Cronenbergian aspect to the film."
Contradicting the stereotypical "Newfy persona" was also important to the filmmaker. "It was my goal with this film to show a side of Newfoundland that has never been seen on film before. I wanted to show the modern side that doesn't really fit into Republic of Doyle or The Grand Seduction."
"I wanted to make a film that wasn't a tourism video, but that was also grittier and more real and also sexy and fun, with vivid music and unique culture," he added.
Elevation Pictures is distributing the film in Canada, while Amsterdam- and Hong Kong-based Fortissimo Films is handling international distribution and New York-based Cinetic Media is the film's U.S. sales agent. With its world premiere at TIFF on Sept. 13, Dunn hopes a U.S. distributor can also be secured.
"I'd love for it to sell in the U.S. and around the world. I'd love it to not be written off as just being a gay film. I hope it's accessible to a wider audience and that it can also help my next projects to get off the ground," he said.