Conquering Lion options The Golden Son
The Toronto-based prodco has acquired the screen rights to the upcoming Shilpi Somaya Gowda novel.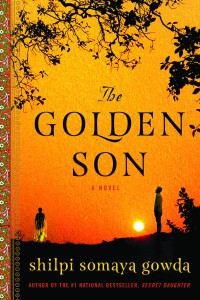 Conquering Lion Pictures has acquired the option to Shilpi Somaya Gowda's upcoming novel The Golden Son.
The Toronto-based prodco, which brought Lawrence Hill's Book of Negroes to TV screens earlier this year, also optioned Hill's upcoming novel, The Illegal in June.
The novel first came to Conquering Lion's attention at around the same time as Book of Negroes was rolling out on CBC, said producer Damon D'Oliveira. Gowda's literary agents contacted D'Oliveira, who, as huge fan of the Toronto-born novelist, "begged" to be sent a copy, he recalls.
After reading the novel and quickly deciding it was a good fit, the team met with Gowda to discuss the direction of the project. "Our visions line up for where the adaptation can go," said D'Oliveira.
The Golden Son is the story of a young Indian-born doctor who leaves his home, the Indian state of Gujurat, for a medical residency in the U.S. As the eldest of his generation, the weight of expectation hangs heavily on his shoulders and he soon finds himself forced to choose between his old life and his new one. Gowda's first novel, Secret Daughter, was a New York Times bestseller and is distributed in 25 countries.
D'Oliveira says it's still too early to decide if The Golden Son – which gets its full Canadian release on Oct. 20 – will be adapted for a film or a limited series, and that the prodco is exploring all the options. He also cited the India/Canada coproduction treaty, signed in February last year, as an additional factor in Conquering Lion's willingness to complete the deal.
Though "the ink is still drying on the deal," said D'Oliveira, "I would love to shoot at least a part of it in India and the rest in Canada. To tell this story, I think it's got to be done as a copro."
Gowda is represented by Susan Shulman of Susan Shulman Literary Agency LLC and Ayesha Pande of the Ayesha Pande Literary Agency. Tara Parker of Goodmans LLP negotiated the deal on behalf of Conquering Lion.