Bron reorganizes as Bron Media Corp, names COO
Daniel D. McClure (pictured) joins the Bron group of companies as president and COO, and will work out of the company's new Toronto office.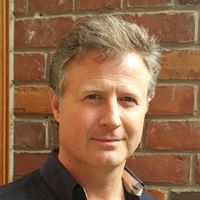 The Vancouver-based Bron group of companies, including Bron Studios, Bron Releasing and Bron Animation, will now fall under the umbrella of newly created parent company Bron Media Corp, it was announced Wednesday.
Along with the restructuring comes the hire of Daniel D. McClure, who joins Bron Media Corp as president and COO, and the opening of a Toronto office. Company co-founder Aaron Gilbert will serve as CEO.
Prior to joining Bron Studios, McClure was most recently the CEO of Toronto-based alternative investment manager CQI Capital Management. He has also held positions at Scotia Capital Markets and Morgan Stanley, and was an executive with Investors Group Inc.
Gilbert likened Bron's recent growth to a company going "from a  corner store to being a franchise of department stores." As Bron continues to grows its roster of financial backers, Gilbert said it was important to have someone like McClure to help manage investor's interests and the company overall.
"(McClure) brings a level of financial expertise and management oversight that he has handled in his [previous] job for many years, and for me, bringing him on as a COO can help me both in dealing with investors and the financial community, but also help me with the overall management of a growing company, which is why he has the dual title," Gilbert told Playback Daily.
McClure will be based in Bron's new Toronto office, which going forward will be focused on Bron's development and television activities, Gilbert said.
Bron Media also announced Jason Cloth of CW Media Finance is joining the company's newly formed board of directors, and will continue to work directly with Gilbert and now McClure. Toronto-based CW Media Finance has been a strategic financial backer behind $125 million worth of Bron productions over the past year and a half.
Bron Studios is attached to three films that are set to screen at the Toronto International Film Festival this year: I Saw The Light, Into the Forest and Hyena Road.