Syfy takes Dark Matter to season two
The U.S. net ordered up a 13-episode second season of the Prodigy Pictures drama series.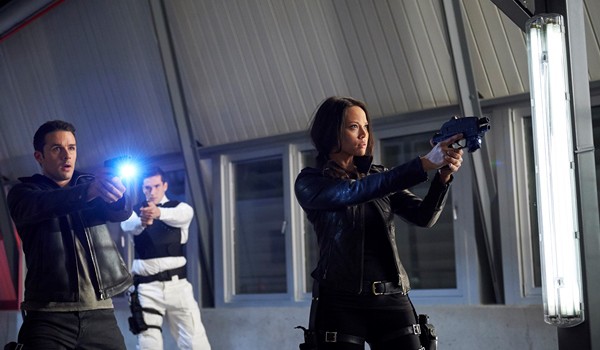 It's a good day for Canadian series on U.S. net Syfy, as the network announced a second season order of Prodigy Pictures' Dark Matter alongside Killjoys.
The order is for 13 episodes, set to bow on Syfy in 2016. Dark Matter pulled in an average audience of 1.8 million over its first season, according to L3 data provided by Syfy. The series tells the story of six people who wake up on a spaceship, with no memory of who they are or how they got on the ship.
Dark Matter airs on Bell Media's Space in Canada, where it has performed well for the channel. The season's final episode, which aired on Friday, Aug. 28 at 10 p.m., drew an average overnight audience of 397,000 viewers (P2+) to Space, according to figures provided by Bell Media, while the second-last episode (airing at 9 p.m.) drew a larger audience of 410,000 (P2+). The final two episodes brought in the series' largest overnight audiences to date. Bell Media has not yet confirmed whether or not it is picking up the second season of Dark Matter.
Dark Matter was created by Joseph Mallozzi and Paul Mullie, who also executive produce. Other executive producers on the series are Jay Firestrong and Vanessa Piazza.
- with files from Jordan Pinto