BravoFACT awards $570K across 13 projects
Molly Parker's Bird and Matthew Hannam's Paseo were among the shorts selected to receive funding in BravoFACT's latest round.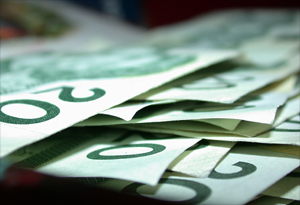 Bell Media's BravoFACT has awarded $569,963 across 13 short film projects in its latest round of funding, including grants for actress Molly Parker's Bird, Geordie Sabbagh's Tomorrow's Shadows and Matthew Hannam's Paseo, a short produced by Sarah Gadon and Kevin Krikst.
Parker directed and wrote Bird, with Judy Holm and Sarah Jackson producing, while Sabbagh serves as writer/director/producer on his project with Ashleigh Rains also producing. The 13 final award grantees were chosen from 182 total applicants, with nine of the recipients being female-led projects as part of the BravoFACT's new female filmmaker initiative, which sees at least 50% of its funds awarded to short films with female leadership. The jury for this latest round of funding decisions was anchored by Canadian actor Natalie Brown. 

Among the other recipients for short film funding were Possessed Homes, from director/writer Matt Landry, Orphan Black producer Jordan Gavaris, writer Ben Petrie and producer Marianna Margaret. Other shorts picking up funding include director/writer Peter Huang's Five Short Films About Technology; director Jonathan Bensimon's County Time;  director/writer Emma Higgins' Currency; The Goodnight Kiss from director/writer Laura Adkin; La Maisonette from director/writer Jack Carr and Love in the Age of Like, from director/producer Theodore Bezaire. Magic Mushrooms from writer/director Sean Wainsteim, A Man's Story from director Fernando Arrioja, and director/writer Romeo Candido's Poison in the Water also picked up BravoFACT coin.
The next BravoFACT (Foundation to Assist Canadian Talent) submission deadline for scripted shorts is Dec. 4.