The Sun At Midnight rises for NWT shoot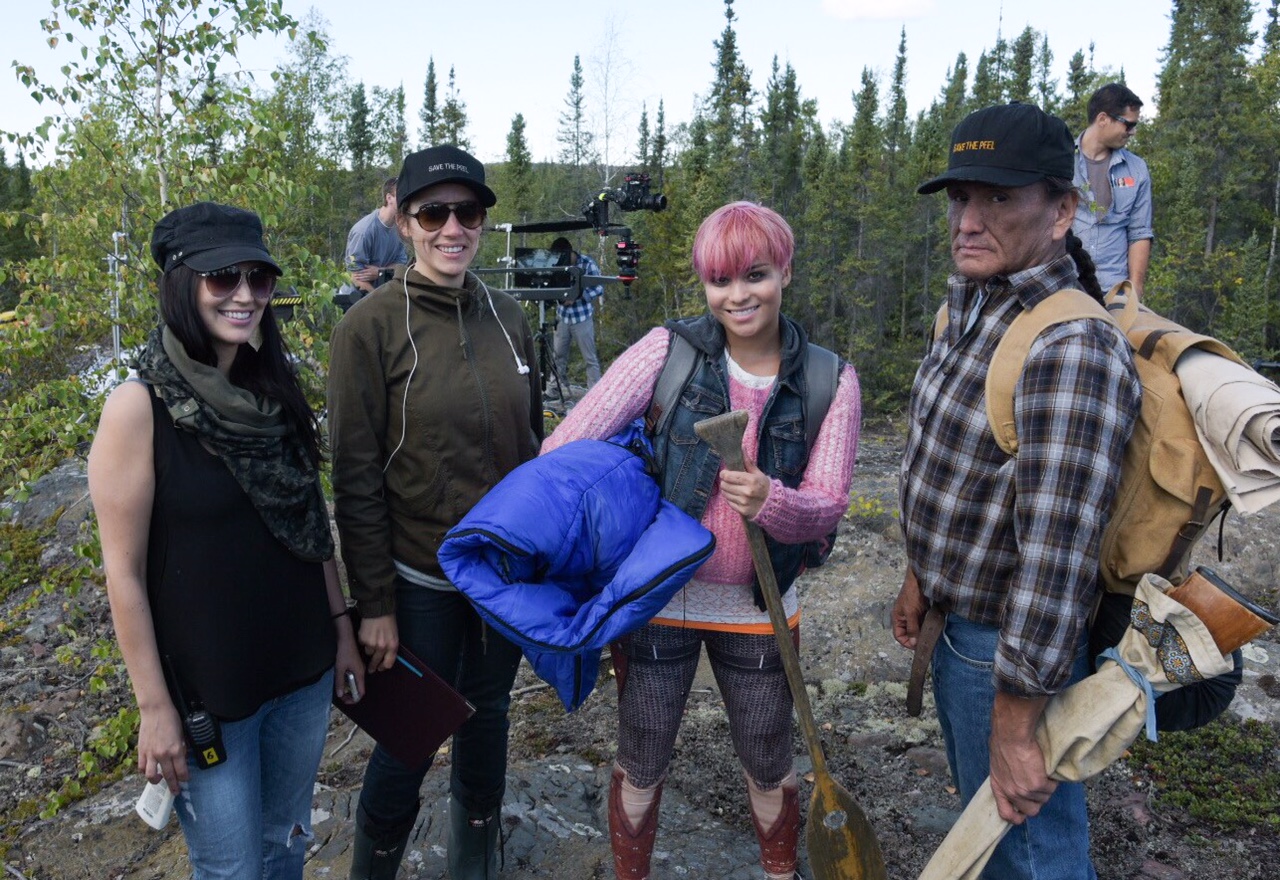 The project from Jill and Jackfish Productions is the first Northwest Territories feature film to receive production funding from Telefilm.
Production is underway in Yellowknife, NWT on The Sun At Midnight, a coming-of-age feature film from Jill and Jackfish Productions.
The Yellowknife-based prodco's $250,000 project will shoot for one week in Yellowknife, before relocating northwest to complete a two-week stint in Fort McPherson, a small 750-person community near the Arctic Circle.
The project is the first Northwest Territories feature film to receive Telefilm funding for production. Telefilm provided $120,000 via its Micro-Budget Production Program, while the remaining financing was made up by $80,000 from the government of Northwest Territories (as part of its new pilot rebate program), $45,000 from the Gwich'in Social and Cultural Institute and $5,000 from federal tax credits.
"There have been other productions come to town, such as Arctic Air and Ice Road Truckers, but this is the first time Northerners have been able to access this type of funding and make a film at this scale," Kirsten Carthew, producer with Jill & Jackfish Productions and writer/director on The Sun At Midnight, told Playback Daily.
Filming elsewhere was never a consideration, added Carthew, as the feature's producers wanted to capitalize on the NWT's unique beauty and nurture the local film industry.
"The landscape here is stunning, and I don't think you can find that elsewhere, but also we're trying to create a film industry here, and we need productions to shoot here and we need to develop our own local skills," Carthew said.
Aside from the two leads in the film – Devery Jacobs (Rhymes For Young Ghouls) and Duane Howard – the producers did extensive casting in both Yellowknife and Fort McPherson to ensure local actors were featured in The Sun At Midnight.
The film's target is older Canadians, said Carthew, but also German, Japanese and Chinese audiences who, through heavy local tourism, have proven interested in northern culture.
Carthew began writing the screenplay fifteen years ago as a university undergraduate. The story is told through the eyes of Lia, a problematic teen who is sent from her home in the city to live with her estranged grandmother in Fort McPherson. When she runs away from her new home, she loses her way and is eventually taken in by a solitary hunter, Alfred, who she comes to look after when he is injured in a bear attack.
There are no broadcasters or distributors attached to the project as yet, because the funding for the film was secured without the need of them, said Carthew. Once complete, the producers would like to see the film taken out to festivals and then making its way to digital platforms, such as Netflix.
After having spent so long planning the execution of the project, Carthew says the only potential obstacle may be the changeable weather in the Northwest Territories, where autumn has arrived early this year. If there's one thing she has learned it's that "humans plan, weather decides."
Producing the feature alongside Carthew, a participant in last year's Women in the Director's Chair program, is Amos Scott (Dene A Journey).
Pictured left to right: Veronica Spears, makeup; Kirsten Carthew, director; Devery Jacobs,  female lead; Duane Howard, male lead.