TIFF '15: Zweig's Hurt to bow in Platform program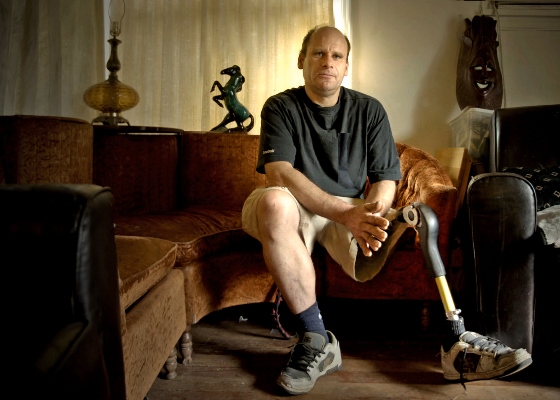 The new juried program will award one film a $20,000 prize on Sept. 20. (Hurt pictured.)
Alan Zweig's HURT will get its world premiere at the Toronto International Film Festival, the organization announced, as it revealed the lineup for its inaugural Platform competition program.
The Platform program showcases films of a high artistic merit that demonstrate a strong directorial vision.
HURT tells the story of Steve Fonyo, a one-legged cancer survivor who raised $13 million when he did a cross-Canada run in 1986, and the struggles he encounters throughout the subsequent 30 years. Other world bows in the program include He Ping's The Promised Land (China), Ben Wheatley's High-Rise (U.K.),  Martin Zandvliet's Land of Mine (Denmark/Germany), David Verbeek's Full Contact (Netherlands/Croatia), Fabienne Berthaud's Sky (France/Germany), Eva Husson's Bang Gang (A Modern Love Story) (France) and Joachim Lafosse's The While Knights (France/Belgium).
At the end of the festival, the jury will select one film from the Platform program to receive a $20,000 prize. The jury is comprised of Jia Zhang-ke, Claire Denis and Agnieszka Holland.
Photo credit: ckchiu / Shutterstock.com