Scott McGillivray hangs shingle on new prodco
McGillivray Entertainment will take control of producing content for the factual star's TV and digital endeavors. (Scott McGillivray and family pictured.)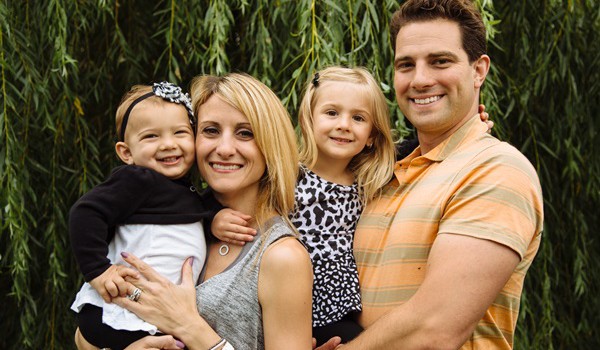 The McGillivray Group has launched McGillivray Entertainment, a new independent production company focused on producing lifestyle content across all platforms.
The Toronto-based prodco, founded by factual star Scott McGillivray, will be the production arm of the larger McGillivray Group, an entrepreneurial organization responsible for "all things Scott McGillivray" with a focus on production, branding and talent management, partnerships and real estate investing.
While the group already had a team working on digital and branded content production, the company wanted to create an arm that could produce longer-form content for linear TV as a way to better manage the "McGillivray" brand overall, McGillivray told Playback Daily.
"It seemed like a natural progression to start taking on the larger projects," he said, adding that the company will also be open to producing shows he does not host or appear in The company will also focus its efforts on branded content, and work with broadcasters to find opportunities for brand integration.
The first series from the prodco to be greenlit to production is Moving the McGillivrays, which was created by McGillivray and consulting producer Angela Jennings (Divine Design, Fearless in the Kitchen). The 10 x 60-minute series is set to bow on HGTV Canada in fall 2016. Projects currently in development include the recently launched digital series Good to Grow, which follows McGillivray and his family as they plant and harvest their annual vegetable garden.
Going forward, McGillivray Entertainment will focus its efforts on creating television properties complemented by digital elements, McGillivray said. He stressed the goal is to offer viewers unique content for digital and linear, rather than re-purposing content from one platform for the other.
"Our main focus is to be able to produce the future of content, which means some of it is branded, some of it is service-provided, but a lot of digital integration. For every episode that we create, we produce almost a dozen digital offshoots," he said. For example, digital content could include how-tos and instructional segments that may otherwise not fit into the larger narrative of a television episode, McGillivray said.
In addition to McGillivray, who serves as executive producer, McGillivray Entertainment's leadership team includes Andrew McGillivray, who also serves as president of the McGillivray Group.