19-2 comes into its own
Star directors, new writers and a creative break from its French-language counterpart - Bruce Smith talks changes at the 19-2 headquarters as the season-three production gets underway.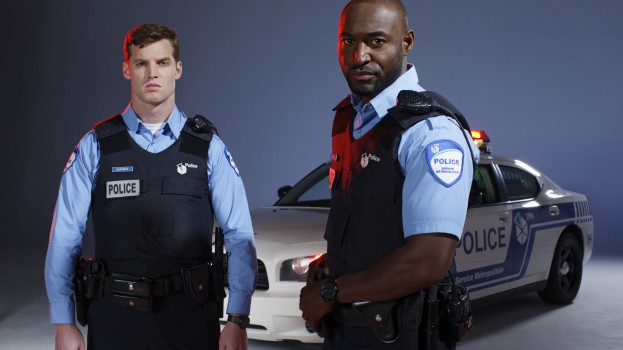 Standing out in the world of police dramas isn't easy – especially when you're starting out as a version of another highly successful series of the same name.
But as production gets underway in Montreal on season three of Sphere Media Plus and Echo Media's 19-2, showrunner Bruce Smith says the series is finally set to stand on its own, creatively speaking.  

Season three will mark the first storyline completely independent of its French counterpart. While season two represented a significant divergence from the French version, the new season "charts completely separate territory," noted Smith.
The series new direction is being charted with the help of some new faces in the writers' room and cast. Lynne Kamm (8 Count) and Alison Lea Bingeman (Remedy) join showrunner Bruce Smith, Jesse McKeown and Nikolijne Troubetzkoy in the writer's room for season three, with additional cast members Juliette Gosselin (Les Jeunes Loups), Krista Bridges (Durham County) and Joe Pingue (The Expanse) also joining the lineup.
The season will also feature one returning and two new directors in the form of Sturla Gunnarsson (Monsoon), Stefan Pleszczynski (Being Human) and Louis Choquette. New additions Gunnarsson and Pleszczynski will direct the first and second shooting blocks, respectively, while Choquette – director of seven episodes in the first season and six in the second – will return to handle the third season's final three episodes.
Season three of 19-2 will consist of 10 episodes and is due to air on Bell Media's Bravo in 2016.
Filming began yesterday and will be completed over 70 days between now and the beginning of December. The season will be shot in three blocks (three episodes, followed by four and then three). The August-to-December production cycle allows for visually distinctive seasons, said showrunner and writer Bruce Smith. "The city really changes over the course of the production cycle, and we really embrace that and we write to it," he told Playback Daily.
At the time of writing, the final episode of the season is being written, though there are no foregone conclusions at any point of the writing process, said Smith. "You get to a place where it is very possible, up until almost the last minute, that something could go left or could go right, a character could live or die, a truth could be told or withheld, something could happen or not happen," he said.
Season three was given the greenlight in April, while the second season currently airs at 9 p.m. on Sundays on CTV and CTV GO. Sphere Media and Echo Media, both based in Montreal, produce the series in association with Bell Media.