Coming Soon: Guidance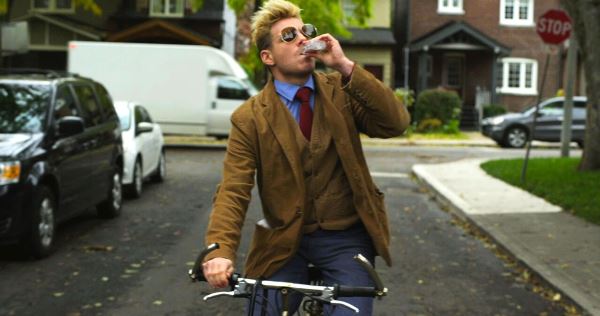 Search Engine Films' Jason Wright on his distribution strategy for Guidance, and why the distributor avoided a day-and-date release.
Coming Soon, an ongoing editorial feature from Playback, highlights distribution strategies for soon-to-be released Canadian films. Here, we speak to Search Engine Films' Jason Wright about the distribution strategy for Guidance. 

The film: Guidance follows the story of David Gold, an immature 36-year-old former child actor who decides to fake his resume to land a job as a high school guidance counselor after he is diagnosed with skin cancer. The film stars Pat Mills, who also wrote and directed the feature, Zahra Bentham, Tracey Hoyt, Kevin Hanchard, Alex Ozerov and Eleanor Zichy.
Production/distribution credits: Guidance is the directorial feature debut from Mills. The film is produced by Edyson Entertainment. Producers are Mike MacMillian and Alyson Richards. Ed Gerson serves as executive producer along with Richards. Search Engine Films is handling the theatrical and post-theatrical distribution of the film in Canada. Strand Releasing holds the U.S. rights to the film.
Theatrical: Guidance will make its theatrical debut in a week-long exclusive run at the TIFF Bell Lightbox starting Aug. 14, with a possibility for holdover. "We knew we wanted to have a downtown Toronto presence. The film is local, and Pat is local and it's shot in Toronto. Obviously, whenever that happens, you want to make sure you can secure it at a downtown Toronto location at least to launch the film," said Jason Wright, VP marketing and operations at Search Engine Films.
Mills will participate in a Q and A session on the Sunday of the opening weekend of the film, and Search Engine is currently confirming additional Q and As. Following its run at the Lightbox, Search Engine is eyeing other major urban markets for Guidance. The film is still on the festival circuit, and the distributor will weigh some of its decisions on where to screen the film based on its reception at various festivals, Wright said.
"Vancouver is next on our radar. We will get an indication after it plays the Vancouver Queer Film festival…if there is buzz around the title," Wright said.
Marketing: Search Engine is using both traditional and online media to market Guidance ahead of its release. Search Engine worked closely with filmmaker Mills to create a series of online videos where the main character in the film (played by Mills) offers humorous advice to actual queries from high school students. The videos will be posted to social media and YouTube accounts linked to the film in the days leading up to the release at the Lightbox. While the distributor is doing a small print ad buy, the emphasis is on digital promotion, Wright said. "This is really the kind of movie that speaks to a) an audience that is more active online, and b) really does benefit from word of mouth," he explained.
Additional windows: The distributors are currently eyeing a November VOD and iTunes release for Guidance, although the exact date depends on the yet-to-be-determined timing of theatrical runs for the film in markets outside of Toronto. While day-and-date releases for indie films may be gaining popularity, Search Engine wanted to give Guidance a dedicated theatrical window to generate word-of-mouth buzz and attract exhibitors in additional markets.
"We didn't want to narrow our options by only going day-and-date because if an exhibitor sees how we do in Toronto next weekend and wants to pick it up for runs in markets across the country, that is what we would love to see happen," Wright says.
Target audience: "From a marketing perspective, we are targeting that sweet spot of 18-to-34, but skewing right in the middle of that," Wright said, adding that the film doesn't skew particularly male or female. He characterized the unique comedy as slightly dark but accessible to a wide audience, as evidenced by how well it has played at a wide range of festivals.
Budget/financing: The low-budget film received support from Telefilm Canada, as well as "sweat equity" support from various crew in Toronto.