The Strain renewed at FX, booked for T.O.
The vampire-virus drama, which airs on FX, will return to Ontario for its third-season shoot.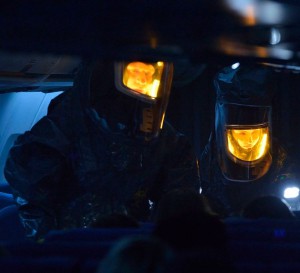 FX's The Strain has been renewed for a third season and will return to Toronto to shoot, Playback has confirmed.
The Guillermo del Toro-created series shot its first and second seasons at Cinespace Film Studios in Toronto. Its first season set up shop at the studio's Kipling location, and the second at its Booth St. location. Its third will be shot at Booth St. as well.
The vampire drama's renewal was announced at the Television Critics Association event in Los Angeles today. It airs on FX both in the States and in Canada and will return to both, airing day and date.
The series is the first to be produced by FX's in-house FX Productions arm and stars Corey Stoll as a doctor-turned-vampire-hunter (of sorts) as a vampire-virus plagues New York. Starring alongside is Canada's formidable Kevin Durand as a city exterminator whose talents extend to vampires as well as vermin.
The Strain is based on a series of books by the same name authored by del Toro and Chuck Hogan. There are three books in the series; a Hollywood Reporter article on the renewal said del Toro and Hogan are looking at a three-to-five season run.