TIFF '15: Rising Stars, Talent Lab participants revealed
Deragh Campbell and Stephan James (pictured) were among the actors named Rising Stars, while this year's Canadian Talent Lab participants include Joey Klein and Anna Fahr.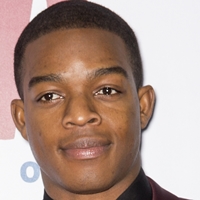 The Toronto International Film Festival revealed the four Canadian actors deemed TIFF Rising Stars for 2015, as well as the Canadian and international Talent Lab Participants.
The TIFF Rising Star program, now in its fifth year, is an intensive professional development program for actors where participants attend a number of public events and industry meetings during the festival. This year's Rising Stars are Deragh Campbell, Stephan James (pictured), Aliocha Schneider and Karelle Tremblay.
The Talent Lab and the Telefilm Canada Pitch This! programs, produced by the TIFF Industry Office, aim to give emerging filmmakers exposure and support. The Talent Lab is a five-day artistic development program lead by experienced filmmakers, while the Pitch This! competition gives six teams six minutes to pitch their feature film or doc idea to a jury of experts for a chance to win $15,000 in development funding.
The Canadian participants for this year's Talent Lab are: Anna Fahr, Joshua Huculiak, Ali Jaberansari, Marie-Eve Juste, Joey Klein, Dusty Mancinelli, Stephane Moukarzel, Celeste Parr, Madeleine Sims-Fewer and Timothy Yeung. The international Talent Lab participants are María Alché (Argentina), Amin Dora (Lebanon), Derya Durmaz (Turkey), Hiwot Admasu Getaneh (Ethiopia), Carolina Markowicz (Brazil), Tommy Oliver (USA), Marina Person (Brazil) Ricky Rijenke (Holland), Eva Riley (United Kingdom) and Alexis van Stratum (Belgium). Wim Wenders and Kim Stark are the filmmakers who will work with the participants throughout the program, which runs from Sept. 8 to Sept. 12.
The projects and filmmaker teams selected to participate in the Pitch This! contest are Brown Girl In The Ring: The Prequel from Sharon Lewis and Jenn Paul, Claire, from the Bus by Andrew Nicholas McCann Smith, Kjartan Hewitt and Jordan Canning, Demonolatry from Laura Perlmutter and Daniel Perlmutter, E.V.E. from A.J. Bond, Mohammed VI from Matthew Hannam and Kaveh Nabatian and Passover from Daniel Schachter and Constance Malpel.
Stephan James photo credit: Ovidiu Hrubaru / Shutterstock.com