TIFF '15: Into the Forest, Closet Monster nab world bows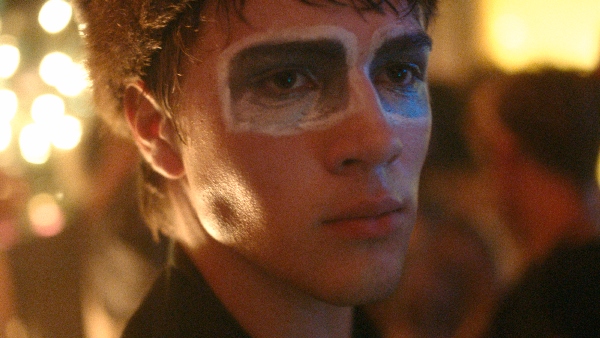 Other Canadian films to get world premieres at the 40th edition of the festival include Fire Song, The Rainbow Kid and the doc Guantanamo's Child: Omar Khadr. (Closet Monster pictured.)
Patricia Rozema's Into The Forest, Stephen Dunn's Closet Monster and Patrick Reed and Michelle Shephard's Guantanamo's Child: Omar Khadr are among the titles that will have their world bows at the Toronto International Film Festival.
The festival announced the Canadian films to screen in a number of programs on Wednesday, including Wavelengths, Discovery and special presentations. Into The Forest will screen in a special presentation for its world premiere, along with Guy Édoin's Ville-Marie and Robert Budreau's Born to be Blue, a Canada/U.K. coproduction.
Dunn's feature directorial debut, Closet Monster (produced by Rhombus Media and Best Boy), will screen in the Discovery program. Other world bows in the Discovery program include Adam Garnet Jones' Fire Song, produced by Big Soul and Thunderstone Pictures; Jamie M. Dagg's Canada/Loas copro River (producers include RedLab Digital and Know Rules Media) and The Rainbow Kid, produced by Colin Brunton and executive produced by Andrew Barnsley. Andrew Civindo's Sleeping Giant, which previously screened at Cannes, will have its North American premiere in the Discovery program.
The TIFF Docs program will feature five world bows of Canadian docs or Canadian copros, including Guantanamo's Child, former MacLean's film critic Brian D. Johnson's Al Purdy Was Here, Mina Shum's Ninth Floor, Geneviève Dulude-De Celles' Welcome to F.L. and the Canada/USA copro This Changes Everything from Avi Lewis.
In the Contemporary World Cinema program, Kazik Radwanski's  How Heavy This Hammer will get its world premiere. Other Canadian titles in the program include Igor Drljaca's The Waiting Room, Phillippe Falardeau's My Internship in Canada and Anne Émond's Our Loved Ones (Les êtres chers), all of which will have their North American premieres at TIFF.
The Vanguard program will feature the world premiere of Andre Turpin's Endorphine, the Canadian premiere of Bruce McDonald's Hellions and the North American premiere of Mark Sawers' No Men Beyond This Point.
On the feature film side of the Wavelengths program, Mark Lewis' Invention (U.K./Canada) and Nicolás Pereda's Minotaur (Mexico/Canada) will get their world premieres, with Evan Johnson and Guy Maddin's The Forbidden Room getting its Canadian bow at TIFF following a long international festival run.
Installations to have their bow in the Wavelengths program include Bring Me The Head of Tim Horton, an installation from Maddin, Evan Johnson and Galen Johnson, will get its world premiere in the Wavelengths program at this year's edition of TIFF. The project is a behind-the-scenes look at the making of Paul Gross' Hyena Road, which will also bow at TIFF in a gala presentation. Other world premieres of Wavelength installations include Galen Johnson's The Forbidden Room – A Living Poster, an project originally meant to promote Maddin's The Forbidden Room. The installations will be open to the public during the festival at various venues around downtown Toronto.
The festival also revealed the Canadian titles selected for its various shorts programs, including the world premieres of Don McKellar's It's Not You, Vivieno Caldinelli's Portal to Hell!!! and Barry Avrich's The Man Who Shot Hollywood in the Short Cuts program. The Chickening, a short from Nick DenBoer and Davy Force will screen in the Midnight Madness program. Shorts in the Wavelength program will include the world premiere of Daichi Saito's Engram of Returning, Denis Cote's May We Sleep Soundly and David K. Ross' Theodolitique.