Telefilm invests $8.1M across 14 features
Productions selected to receive funding include Kim Nguyen's Two Lovers and a Bear and Iain Macleod's Your Money or Your Wife. (Nguyen pictured.)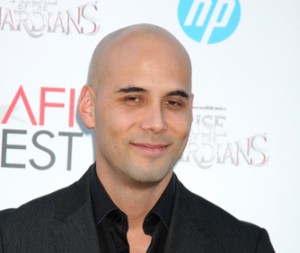 Telefilm Canada has named 14 English-language feature films that received funding through its Canada Feature Film Fund, including projects from Kim Nguyen, Geoff Redknap and Craig David Wallace.
Nguyen's Two Lovers and a Bear received $3,200,000 from Telefilm, the most coin funneled towards any one project in this latest round. Max Films, JoBro Productions and North Creative are the producers on the drama, which stars Tatiana Maslany and Dane DeHaan. The film is currently slated for a sping 2016 release.
Alan Gilsenan's Unless, a majority Canadian coproduction with Ireland, received the second-most funding at $1,658,500. Attached to produce the drama are Sienna Films and Ireland's Subotica, with Mongrel Media on board to distribute. Talent confirmed thus far include Catherine Keener, Matt Craven, Hannah Gross and Abigail Winter.
The Saver, from writer/director Wiebke von Carolsfeld, received $500,000 in funding, while Justin S. Simms' Away From Everywhere was backed by a $450,000 investment. The Saver is produced by Prospector Films and currently slated for a spring 2016 release, with Imajyn Cardinal, Pascale Bussieres and Brandon Oakes among the confirmed cast. Away From Everywhere is produced by Morag Loves Company, Mad Mummer Media and Quiet Revolution Pictures, with Mark Hoffe serving as screenwriter. Jason Priestley, Shawn Doyle are to appear in the film, which has a fall 2015 tentative release date.
Writer/director Robert Cuffley's Chokeslam received $400,000 in financing, and is currently set for a June 2016 release. Attached to produce are CHOAS and Karma Film. The Education of William Bowman, by writer/director Ken Finkleman, picked up $350,000 in financing. The drama will be produced by Shaftesbury and distributed by A71 Entertainment, with talent set to appear in the film including Jake Croker, Ted Whittall, Derek McGrath, Diana Bentley, Jason Weinberg and Natalie Radford.
Three films received $300,000 in financing from Telefilm: Kevan Funk's Destroyer, Leon Marr's The Second Time Around and Redknap's The Unseen. Destroyer is both written and directed by Funk, with Tabula Dada Productions and Domogeneous attached to produce. The Second Time Around is written by Marr and Sherry Soules, with Sancor to distribute. Talent set to appear in the film are Linda Thorson, Stuart Margolin, Louis Del Grande, Hayne Eastwood and Paul Soles. Rednknap wrote The Unseen and will also direct, with Goonworks Films to produce. Talent currently confirmed for The Unseen are Aden Young, Camille Sullivan, Julia Sarah Stone, Ben Cotton and Alison Araya.
Florian Cossen's Coconut Hero, a majority Canadian coproduction with Germany, picked up $200,000 in funding. Screenwriters are Elena von Saucken and Daniel Schachter, with Six Island Productions and UFA Fiction serving as producers. Search Engine Films is distributing for Canada, with Majestic Film Verleih handling distribution for Germany. Actors to appear in Coconut Hero are Alex Ozerov, Bea Santos, Krista Bridges, Sebastian Schipper and Udo Kier.
Elsewhere, The Grand Unified Theory from writer/director David Ray received $146,999 in funding. The feature will be produced by Second Chance Productions, with confirmed talent including Kendall Cross, Gabrielle Rose, Emma Grabinsky, Scott Bellis, Maxwell Haynes, Andrew McNee and Niki Wipf.
Craig David Wallace's Todd & The Book of Pure Evil: The End of the End received $134,167 in financing. Wallace penned the script along with Charles Picco, with Aircraft Pictures, Corvid Pictures, Frantic Films and Smiley Guy Studios to produce. Raven Banner Entertainment will distribute, with a summer 2016 release date. The original cast of the Todd & The Book of Pure Evil TV series will appear in the film, including Alex House, Chris Leavins, Maggie Castle, Melanie Leishman, Bill Turnbull and Jason Mewes.
The Sabbatical, from writer/director Brian Stockton, received $92,000 from Telefilm. James Whittingham penned the script along with Stockton and also appears in the film. Other confirmed talent for the Autumn Productions-produced comedy are Laura Abramsen and Bernadette Mullen.
Finally, Your Money or Your Wife from writer/director Iain Macleod picked up $60,000 in financing. The comedy is produced by Shut Up and Deal Films,with talent confirmed this far including Craig Brown, Meredith MacNeill, Annie Valentina, Brian MacQuarrie, Mark Owen, Josh MacDonald, Antonio Parsons, Taylor Olson and Lisa Rose Snow.
- Kim Nguyen image credit: Helga Esteb / Shutterstock.com