Muse's Tut 'spikes' ratings in U.S.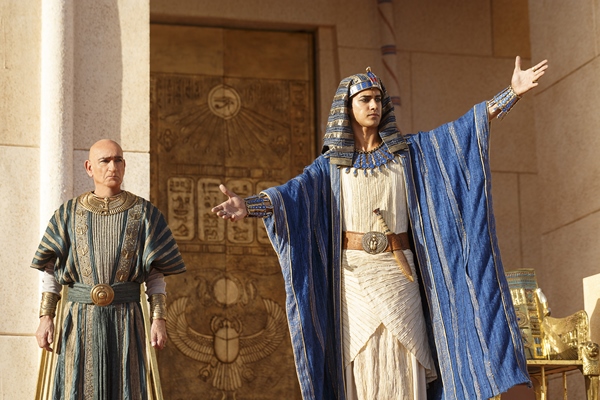 The Muse Entertainment miniseries drew Spike TV's highest average viewership in eight years for the 9 to 11 p.m. slot.
Muse Entertainment's miniseries Tut drew an average audience of 2.2 million to Spike TV in the U.S., an eight-year high for the channel in the 9 to 11 p.m. slot, according to Nielsen data provided by Spike TV and Muse Entertainment.
The three-part miniseries bowed on Spike TV on Sunday, July 19 and ran over three nights, plus encore broadcasts, and was seen by a total of 11.4 million viewers.
Digital content related to the Tut miniseries also proved popular. Spike TV reported 27.2 million users accessed Tut-related content on digital platforms, including  Spike.com, Spike VOD, Facebook, YouTube, and the Spike app. The series was also the most-purchased property ever on Spike VOD.
Tut, greenlit by Spike TV in May 2014, is executive produced by Michael Prupas, Joel S. Rice, Greg Gugliotta, Michael Vickerman, Jeremy Elice, Angela Mancuso, Sharon Levy and David Von Ancken, who also directs. International distribution of the series is being handled by the prodco's distribution arm, Muse Distribution. The miniseries was shot in Morocco and Canada from September to December of last year.
Tut also aired on Spike TV in Canada, although ratings for audiences north of the border were not available at press time.