Raven Banner boards El Gigante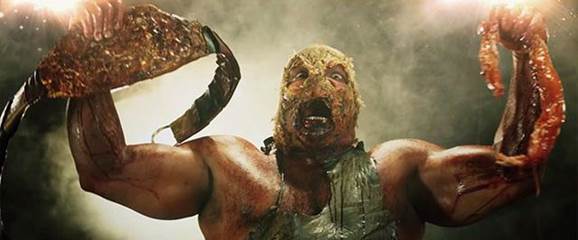 The deal between Vancouver's Luchagore Productions and Raven Banner was made at Fantasia Film Festival.
Raven Banner has signed on as distributor and production partner on El Gigante, a horror film from Vancouver-based prodco Luchagore Productions.
The deal, negotiated by Raynor Shima of Luchagore and Raven Banner's James Fler and Michael Paszt, was made at the The Frontieres International Coproduction Market at the Fantasia Film Festival.
Luchagore Productions made the film as a short, released earlier this year, which was featured at the copro market. "Once we saw the proof of concept at the Frontieres, we were all over it," said Michael Paszt, managing partner, Raven Banner.
The short will now be made into a feature-length film, slated for production in Vancouver in April 2016. As well as coproducing the project, Raven Banner will handle the film's Canadian and worldwide distribution.
The film, to be directed by Vancouver-based Mexican director Gigi Saul Guerrero, tells the story of El Gigante, a luchador-mask-wearing lunatic who catches prey to feed to his cannibalistic family.
The Frontieres International Co-Production Market is a coproduction market (established in 2012) that focuses on genre films, and aims to connect European and North American producers, distributors and financiers.
Earlier this month Raven Banner picked up the Canadian rights to another feature-length horror, The Editor, from Adam Brooks and Matthew Kennedy.