Fairfax takes majority stake in Temple Street
Prem Watsa's holding company is now a majority shareholder in the Toronto-based prodco, with staff and management staying on.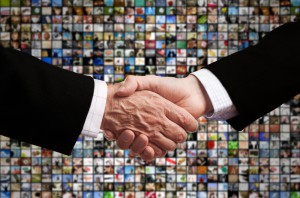 One of Canada's most prominent investors, Fairfax Financial Holdings, has taken a majority stake in Toronto's Temple Street Productions. 
Terms of the deal were not disclosed but the company confirmed that the new investment will not see changes on the ground, with its management and staff remaining in place. Temple Street is led by co-presidents David Fortier and Ivan Schneeberg and managing director John Young.
What it will mean is the capital to expand its business on the content and distribution sides as well as increase its presence in the global marketplace, Young told Playback Daily.
"This will allow us to take what our vision has been and really continue on that path. We told them where we wanted to go and it's a path that Fairfax liked," he said.
Young stressed that Fairfax was in it to "grow the business over the long term" and that all of the company's dealings with broadcasters and its other partners would be business as usual.
Fairfax Financial Holdings is a Toronto-based investor with holdings in a range of industries, including insurance, investment management and hospitality, being the largest shareholder in Canada's Cara Operations (Harvey's, Swiss Chalet, Kelsey's, Milestones, Montana's). It is led by Prem Watsa, who is sometimes referred to in the media as "Canada's Warren Buffet."
Temple Street has been managing an increasingly active production and development slate of late, as well as expanding into new areas of business. It recently opened a gaming studio within its Temple Street Media Ventures division and expanded its kids and teen content business into live tours, films and events.
It also continues to make successful TV: Tatiana Maslany, the star of its cult hit Orphan Black, was recently nominated for an Emmy, and its new sci-fi series Killjoys has provided a new anchor for Space channel's Friday nights. It is also in production on a new 26-episode order for tween drama The Music Room for DHX's Family channel.