CFC announces Cineplex film program participants
Nineteen filmmakers will participate in the annual Cineplex Entertainment Film Program.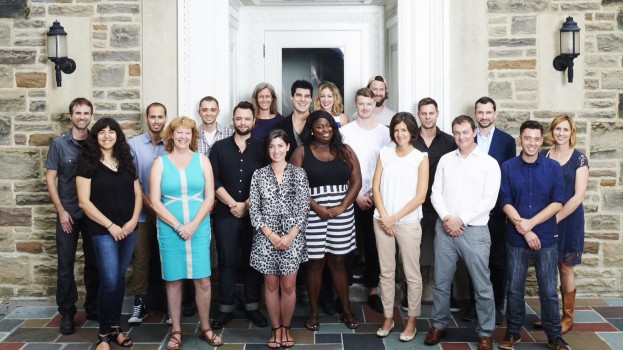 The Canadian Film Centre (CFC) has revealed the names of the 19 participants of its 2015 Cineplex Entertainment Film Program.
This year's film program features four editors, five writers, five directors and five producers. The five-and-a-half month course aims to help participants in building marketplace strategies for their projects, while giving them entrepreneurial skills and the guidance required to fully articulate their creative vision.
The residents involved in the producers' lab are Sage Brocklebank, Matt Code, Jay Deverett, Sally Karam and Marc Petey, while this year's directors lab features Adam Goldhammer, Reem Morsi, Olivier Sabino, Arran Shearing and Sanja Zivkovic.
Elizabeth Fraser, Jonathan Joffe, Molly McGlynn, Christine Pountney and Shelley Thompson were chosen for the writers lab program. Christine Armstrong, Ben Lawrence, Chris Mutton and Michael Pierro meanwhile will take part in the Editors Lab.
Alumni of the course, which is the CFC's longest-running program, includes Clement Virgo, Ingrid Veninger, Don McKellar, Matthew Hannam, Christina Jennings, Miranda De Pencier, Steve Hoban and Damon D'Oliveira.
Pictured from left to right: Chris Mutton, Reem Morsi, Jay Deverett, Shelley Thompson, Ben Lawrence, Michael Pierro, Christine Pountney, Elizabeth Fraser, Sage Brocklebank, Chrstine Armstrong, Molly McGlynn, Arran Shearing, Adam Goldhammer, Sanja Zivkovic, Marc Petey, Jonathan Joffe, Matt Code, Olivier Sabino and Sally Karam.