The Moblees move beyond the TV screen
Extensions for the Boulevard- and Shaftesbury-produced preschool series now include an iPad app and a live summer tour that kicked off last week.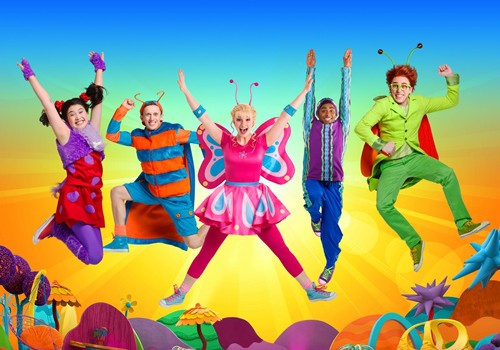 Preschool series The Moblees have moved beyond the TV screen with the launch of a live tour and an iPad app produced by Shaftesbury's digital studio Smokebomb Entertainment.
An iPad app for the Boulevard- and Shaftesbury-produced series is now available in the App Store in Canada, with funding from The Telus Fund and Kids' CBC. After it is launched by an adult, the app uses audio technology to sense when an episode of The Moblees is on Kids' CBC. The app then syncs to the episode in real time, and counts down to when kids should start moving along with the characters in the show. Adults can then record kids moving along with The Moblees using the iPad camera to create an "appisode" that can be watched an unlimited number of times. The Moblees app is free, and has no in-app purchases.
In addition to launching a new app, The Moblees will be going on tour this summer. The tour, presented in partnership with live kids entertainment producer Kidomo, will include 35 stops across Canada and feature interactive performances by The Moblees and an activity tent.  The Moblees Super Summer Movin' Tour kicked off on July 11 in Belleville and will run through the end of September. The series and Kids' CBC are also teaming up with ParticipACTION to explore additional outreach opportunities via the organization's 3,400 community groups across Canada.
The Moblees is produced by Halifax-based Boulevard and Shaftesbury in association with the CBC, Ohmland Holdings and William Kohane. The series is based on the theatrical production "The Ohmies" from Laurie Miller and Benjamin Tollefson. The series is distributed by Shaftesbury.