Phil King on continuing CTV's encore strategy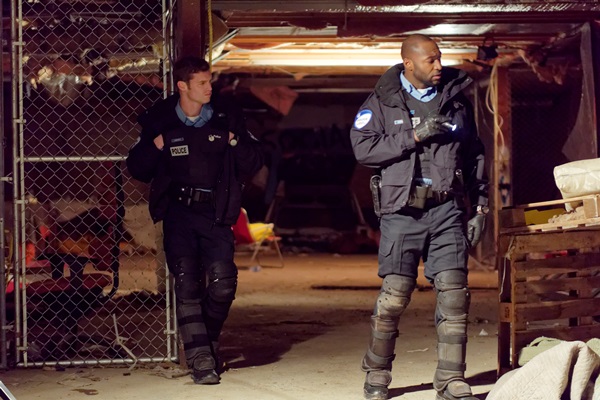 The Bell Media exec on why encore broadcasts of specialty original shows on conventional channels may become more important in a pick-and-pay world. (19-2 pictured.)
For the third summer in a row Bell Media is adding original specialty channel programs to CTV's summer slate, a strategy programming head Phil King said may become more important in a pick-and-pay world.
Last week, CTV began airing the latest seasons of Space original series Orphan Black and Bitten back-to-back on Saturdays starting at 9 p.m.. The second season of 19-2 bowed on CTV on Wednesday, July 8 at 10 p.m., a slot that follows the third season of Insight Productions' Amazing Race Canada.
Previous seasons of all three series have aired on CTV in summers past, with some increasing their season average audience ratings on the conventional channel. Orphan Black season two earned an average audience of 337,000 on Space and 425,000 on CTV when it bowed in summer 2014. 19-2 saw a season one average of nearly 200,000 on Bravo, with its encore run on CTV last summer pulling in an average season audience of 562,000. Bitten, however, saw a drop in viewership between Space and CTV. Season one of Bitten had an average audience of 346,000 on Space, while the season one average on CTV was 276,000. (All data: seasonal averages, total viewers, 2+.)
King admitted there is not a direct correlation between the original series airing on CTV and then gaining more viewers on their respective specialty channels, but that "we wouldn't do it if it has no impact" or if "audiences were so poor on CTV it would hurt CTV."
He also noted the programming "stunt" allows CTV to promote the specialty channel origins of a series during commercial breaks – a strategy he can see becoming more prominent post-pick-and-pay. "I think these kinds of programming stunts are going to become more important…it becomes a 60-minute promo for Space."
Correction: An earlier version of this story incorrectly stated 19-2 is airing at 8 p.m. on Wednesdays on CTV. The series is airing at 10 p.m. on Wednesdays on CTV. Playback regrets the error.