Thunderbird acquires Atomic Cartoons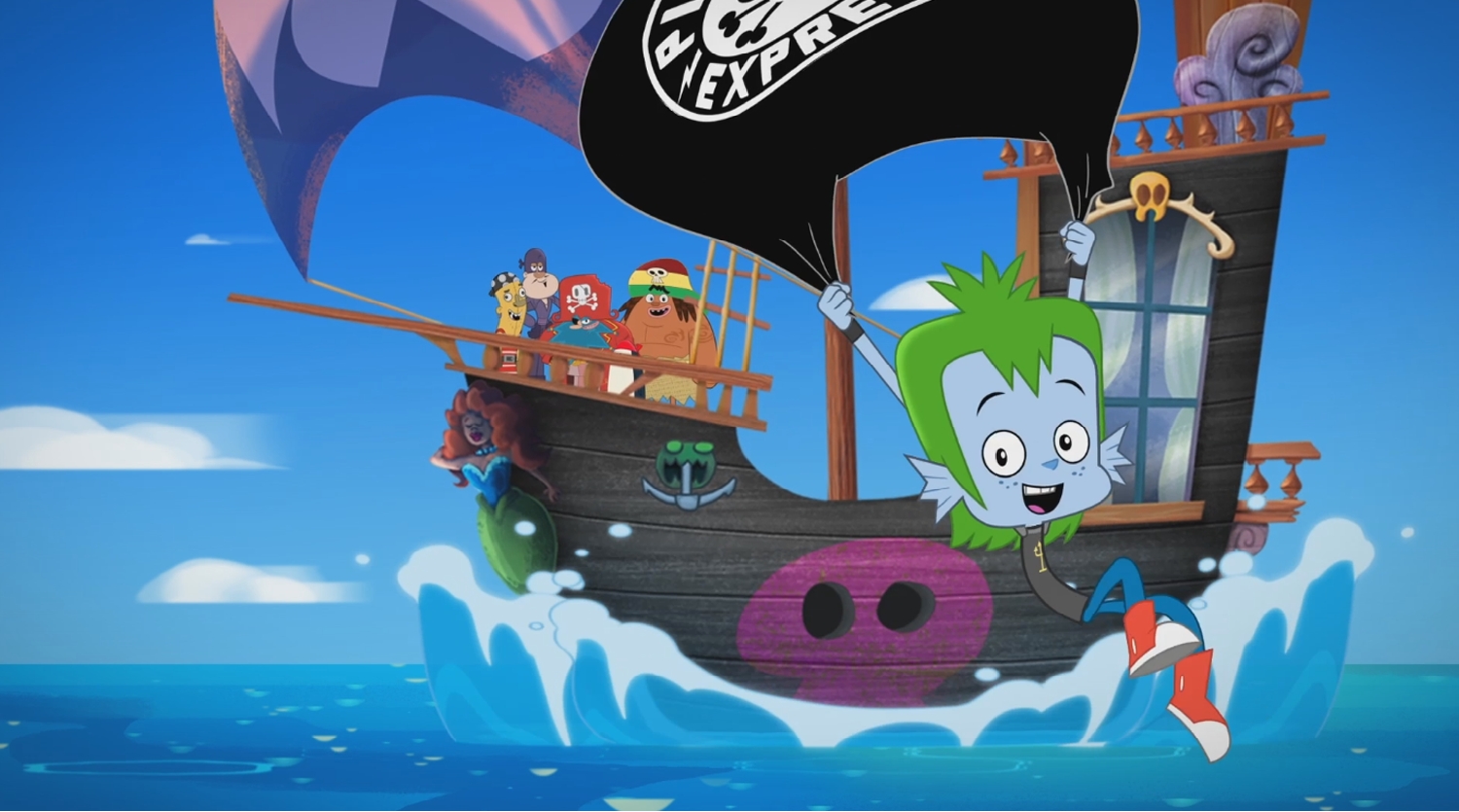 Atomic founders and partners Mauro Casalese, Rob Davies, Trevor Bentley and Rob Simmons will stay on following the acquisition. (Atomic series Pirate Express pictured.)
Thunderbird Films is continuing to be active in the M&A space, making yet another acquisition to broaden its business portfolio.
The Vancouver prodco announced today the acquisition of Vancouver animation company Atomic Cartoons.
Atomic Cartoon founders and partners Mauro Casalese, Rob Davies, Trevor Bentley and Rob Simmons will stay on following the acquisition and will continue to lead the Atomic team. Atomic Cartoons will continue to operate out of their own offices, and no layoffs are anticipated. Terms of the deal were not disclosed.
"We are excited to be joining forces with an executive team that will add new expertise and value to our growing company. The addition of Atomic will accelerate the growth of Thunderbird's presence in the kids and family space," said Thunderbird CEO Tim Gamble in a statement. Atomic Cartoon's portfolio of series includes Pirate Express, Atomic Betty and Nico Can Dance!
This latest move follows Thunderbird's December 2014 acquisition of Vancouver-based factual producer Great Pacific Media. That fall, Thunderbird also acquired London-based indie distributor Soda Pictures. In 2013, the prodco picked up Reunion Pictures to get into the scripted TV space, following its 2012 pact with Lionsgate to form Sea to Sky studios as a 50/50 joint venture.