NFB appoints Andre Picard to director general post
The former director general of the NFB's French Program also held VP posts with Canadian comedy fest Just For Laughs and IMAX.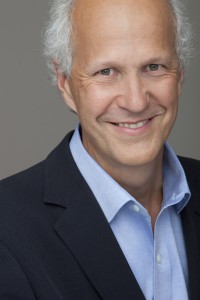 The National Film Board of Canada has appointed André Picard to the newly created position of director general, creation and innovation.
The creation of the post was first announced in March, in the wake of a restructuring that saw the elimination of 16 jobs. The new director general position will see Picard work across both the English and French Program teams, and tasks him with developing an integrated long-term vision as well as international partnerships and programming strategy.
Picard previously held the post of director general for the NFB's French Program from 2002-2004, and has also held vice president posts with the Just For Laughs Group –both in international business development and distribution, and in public and corporate affairs – and for the IMAX Corporation.
"Throughout its history as a public producer, the NFB has always succeeded in reinventing itself to stay engaging and relevant," said Claude Joli-Coeur, government film commissioner and chairperson of the NFB, in a statement regarding the hire. "André Picard possesses the leadership and experience to continue that change with our teams as well as with creators. With more than 35 years of national and international experience in numerous sectors linked to creation, production and distribution, André brings with him solid and diversified expertise that will enable us to measure up to the ambitions we have set for ourselves."
From Realscreen