Yanking the value chain: how to make global hits
OPINION: Ryerson PhD candidate and MBA instructor Irene Berkowitz on re-evaluating the Canadian TV drama value chain for the new media landscape.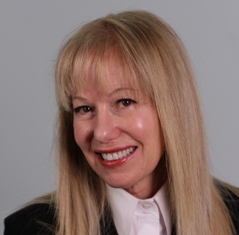 By Irene S Berkowitz
In prepping a recent presentation on Canadian English-language TV drama, I was staring down the value chain. Suddenly I had a question.
Are our vertically integrated companies really vertically integrated?
It arose during my research on English-language TV drama for my PhD. I was trying to follow the money. To global hits.
Surprisingly, I found the only way to achieve creative excellence is extreme pressure for financial results, from first pitch.
For TV drama, the value chain is create-manufacture-monetize. Vertical integration, or "VI," means owning the chain: R&D to ROI. By contrast, horizontal integration is ownership of multiple capabilities at one node on the chain. In the context of Canadian TV drama, VI would imply our big three VIs – Bell, Rogers and Shaw – own the programming, R&D to ROI.
To me, they seem horizontally integrated at monetization. They own four distribution technologies, which means ROI on TV drama (i.e. Hollywood content) no matter how it gets delivered to the consumer: online, wireless, cable and broadcasting.
If they were VI, they might care (a lot) whether money was lost or made on Canadian TV drama. They might spend money to make money, like they do on cell towers and fiber optics.
In my research, top Canadian TV drama producers pointed out our TV drama value chain is held over from the Broadcasting Act, which requires a strong storytelling sector. But might our interpretation of its exact wording – "the programming provided by the Canadian broadcasting system should include a significant contribution from the Canadian independent production sector" – be outdated for the online era?
As one producer said:  "We have to step back and look at the Canadian system from [its] first principles and say, OK, these rules were conceived in the 60s and 70s, but do they make sense now? The whole system needs an overhaul. We need to focus on ownership and control."
They were clear on the urgency: "The American model has changed [but] the Canadian business model makes absolutely no sense today."
To wit: the Financial Interest and Syndication Rules (a.k.a. fin syn) were enacted in the U.S. in 1970 to prevent vertical integration and protect producers from unfair negotiations with broadcasters. But wait.  At the first sign of decline of conventional broadcasting, in the 1980s, fin syn was relaxed to allow networks to compete against cable giants like HBO and Showtime. By 1993, with the explosion of channels and the steep decline of network market share, fin syn was repealed.
Real risk leads to real rewards.
Today, Hollywood TV studios are VI. Heads roll, fast, when there's a flop. As an A-list Canadian showrunner in Hollywood said to me: "No one can afford TV that fails, except Canada, because it's taxpayer's money."
Value chain adjustment is a strategic response to market disruption.
I realized our TV drama value chain has been well built for the 20th century: national profits on global content. Is it backwards for the 21st?  Should we add global profits on national content?
In this light, might the CRTC's action to end Terms of Trade as a condition of licence be interpreted as producers being unhooked from a dinosaur delivery model (broadcasting) and set free to make content for the world stage?
Could it kick-start a re-org of the Canadian English-language TV drama value chain, to stimulate global hits? Maybe we could adjust our rules for content ownership and distribution, to align with how it's done in Hollywood, i.e. financial pressure for results, from first pitch?
That is, if the VI's were really VI.  How to yank our value chain? I suggest three broad strokes could kick-start a critical path to hits:
1. Source public funds: from all Canadian-owned TV delivery technologies
2. Trigger public funds: by a Canadian producer with any domestic distribution deal for TV drama, any technology
3. Allow VIs to get VI: i.e. to acquire production and international distribution capability. No policy can make them get in it (original content game) to win it.  But if they choose not to, this enables producers to go forth and conquer, without them.
A fourth nuance might to juice the action: maintain primetime Canadian content quotas and simultaneous substitution for whatever's left in the natural life span of broadcasting.
According to documents filed in last year's Let's Talk TV, the benefit (of sim sub) and the cost (of Cancon), each about 30%, neatly balance.  This seems to put broadcasters on a level playing field with other TV delivery technologies.
Competition breeds strength, so said a CTV executive in 1949, to the Massey Commission, as he pleaded for Canadian TV to be open to the U.S.  Now that TV delivery has been disrupted – we may have no choice.
It was said to me: "We need to let our protection go; it helped develop the industry, but now we need to trust we're strong enough to compete. Let's stop whining and do it now. Before it's too late."
Case in point: Last week, Huffington Post became the latest digital native to swarm into competition with Netflix, saying "It's no secret how successful they've been. They're proving the content model is working."
Isn't it time Canada figured out the content model?
Irene S Berkowitz, @irenesberkowitz, is a PhD Candidate in Communication and Culture at Ryerson University and an MBA instructor in Ryerson's Ted Rogers School of Management. Her contribution to  Let's Talk TV was recognized in CRTC 2015-86.