Tal Riff joins Timshel Pictures
The Toronto- and Sudbury-based prodco has brought the former CBC brand development specialist on board to spearhead its expansion into branded content.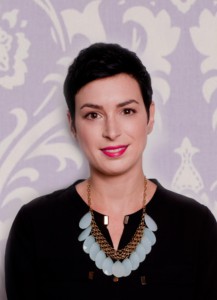 Toronto- and Sudbury-based prodco Timshel Pictures has hired Tal Riff to the newly created post of VP of branded content.
Riff's responsibilities will include the promotion of Timshel's slate of shows, as well as bringing in new clients and managing existing client relations. She previously served as the CBC's senior specialist of brand development.
Among Tal's primary current responsibilities is devising a branded content strategy for Timshel's upcoming 8 x 44-minute dramedy, Group Home. Principal photography on the pilot was completed in June and Kelly said a further announcement regarding the brand integrations will be made late this summer. The pilot has not yet been greenlit to series and the producers are waiting  to complete editing before shopping the project. Group Home follows the struggles of Pat, a single father who runs a group home for abused children, while also raising his own two sons.
Timshel Pictures president Justin Kelly said Riff was selected for the role because of her dual experience in the film and television and advertising industries. As traditional financing models continue to change, it made sense for the production company to look into other funding avenues such as branded content and brand integrations, Kelly said.
"We want to stay ahead of the curve – we don't want to be playing catch up, we want to be leading," Kelly told Playback Daily.