Nine is the lucky number for Echo Media
The Montreal-based prodco's new feature 9 is a nine-part comedy featuring nine different directors.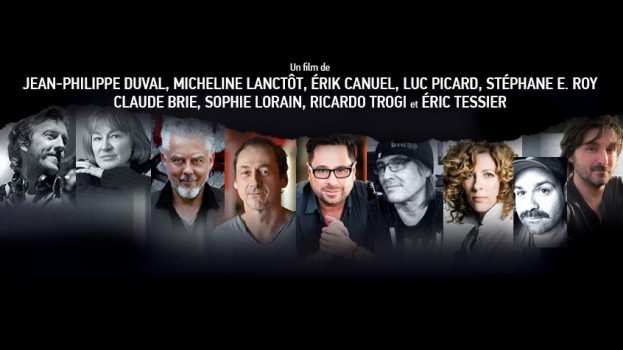 Echo Media president Luc Chatelain and filmmaker Stéphane E. Roy are firm disbelievers in the old adage that too many cooks spoil the broth.
Production on the pair's new project, 9, a nine-part comedy feature featuring nine directors including Jean-Philippe Duval, Micheline Lanctôt and Erik Canuel, got underway today, with a working budget of just under $1.5 million.
The project is an adaptation of a play by Roy entitled Nine Variations on Empty. Roy co-wrote each part, or mini-movie, of the screenplay with the other directors involved in the project. The other directors working on the film are Luc Picard, Stéphane E. Roy, Claude Brie, Sophie Lorain, Ricardo Trogi and Éric Tessier.
The film will be shot in its entirety in Montreal and surrounding areas, except for one section which is being shot in Brussels, where production is kicking off. The Belgium-shot segment of the movie stars Hélène Bourgeois-Leclerc and Pierre-François Legendre, and will be directed by Ricardo Trogi. Each director was given the freedom to select their own cast, director of photography and sound editor.
9 is being produced by Luc Chatelain and Stephanie Pages for Echo Media.
Production is scheduled to finish in late spring 2016 in time for release in the second half of 2016. Echo Media will distribute the film.
The feature is being financed through a combination of financing from Telefilm Canada, the CBC, Harold Greenberg Fund, a Quebec tax credit, and around $250,000 from Echo Media. The movie will air on the CBC, though a date has not yet been confirmed.
The film is scheduled for release as a feature film in the second half of 2016. Following its theatrical run the movie will also appear on VOD and television, though the exact distribution details have not been finalized. One strategy the producers intend to employ is to use the social media accounts of the vast number of actors and directors in the production in order to promote the feature.