Family Channel goes Backstage
DHX TV programming head Michael Goldsmith on why Family is going "back to school" as production starts on the Fresh TV series. (Backstage star Devyn Nekoda pictured.)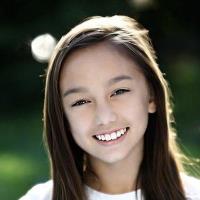 Production is underway in Toronto on Backstage, a new scripted series from Fresh TV about students in a performing arts school set to bow on DHX Television's Family Channel in spring 2016.
The 30-episode, half-hour drama series, set at the fictional Keaton School for the Arts, will be shot docudrama-style and include confessional-cam segments. Each episode of Backstage will also feature dance, instrumental and vocal performances from the triple-threat cast.
In keeping with the music theme, directors attached many episodes of Backstage also have music video credits to their names, including Warren Sonoda, who also directed a number of feature films and TV series such as Trailer Park Boys, Swearnet: The Movie and Servitude, RT!, Director X and Wendy Morgan. The producers purposefully sought out multi-faceted directors to reflect the diverse talents of the cast, said Brian Irving, partner at Fresh TV and executive producer on the series.
"These are all individuals who themselves represent the concept of the triple-threat," Irving told Playback Daily of the directors on the series. He also noted that many of the writers have also held a number of roles in the performing arts world, such as acting or songwriting.
For DHX TV, the greenlight of Backstage is part of a larger strategy to provide more event-style, dramatic shows throughout the week, said Michael Goldsmith, DHX Television's VP of original production. The channel is also starting to move towards commissioning original series set in schools. In the past, much of the acquired content Family aired from Disney and other providers was set in schools, so executives stayed away from making their own lockers-and-hallways shows, Goldsmith said.
"We felt it was time to go 'back to school,' and part of it was just the amount of kids we talk to who are involved and aspire to go to performing arts schools, and also how many are interested in music and dance. So [Backstage] touched on those two areas for us," Goldsmith told Playback Daily.
While the channel has two other music- and danced-themed series in its originals lineup – Lost & Found Music Studios (formerly The Music Room) and The Next Step – Goldsmith said there is so much interest in music and dance from the channel's target demo that adding a third series in the genre made sense. He did note all three series have a different look and feel, with Backstage featuring particularly distinct music and choreography. Backstage also shows the students facing their own struggles and challenges, part of a larger strategy at the channel to build shows focusing on deeper characters and storylines, Goldsmith said.
"What we're trying to do with more dramatic shows is build out story…deeper stories, more real emotion in story and varied characters. We're really trying to move away from stereotypical kids-shows characters," Goldsmith said. He added audience feedback also indicates there is an aversion to kids shows with storylines and characters that feel recycled from series to series.
Backstage was created by Jennifer Pertsch and Fresh TV in association with DHX Television. Irving serves as executive producer and producer along with Pertsch, who also co-developed the series and writes. Other executive producers are Lara Azzopardi, who also serves as showrunner, director and co-developed the series, Tom McGillis and George Elliott. Backstage stars Devyn Nekoda (pictured above), Alyssa Trask, Aviva Mongillo, Joshua Bogert, Julia Tomasone, Matthew Isen, Kyal Legend, McKenzie Small, Isiah Hall and Adrianna Di Liello.