Deals: Lionsgate, Food Net, Guru, Factory 25
Lionsgate and Hasbro are turning Monopoly into a feature film, and more deals of the week.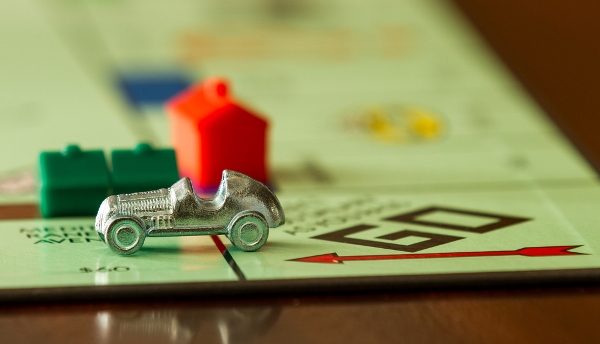 Lionsgate
Lionsgate is partnering up with toy and board game company Hasbro to turn Monopoly into a feature film. Andrew Niccol (The Truman Show, The Terminal) will pen the script of the big-screen adaptation of the board game, with Lionsgate and Hasbro's Allspark Pictures producing. The story follows the adventures of a boy from Baltic Avenue who uses "Chance" and "Community" to attempt to build his fortune. Financing for the feature comes from Lionsgate.
Food Network Canada
Culinary series Big Kitchens from London,U.K.-based Windfall Films has been picked up by Shaw Media's Food Network Canada. The 13 x 30-minute show is executive produced by Carlo Massarella (Strip the Cosmos for Discovery Channel, Raising the Costa Concordia for Nat Geo). Scripps Networks U.K. and EMEA has also picked up the show for the Travel Channel. The show, currently in production, focuses on some of the world's largest kitchens, including the 750-chef Big Vegas buffet at the MGM Bellagio. Andrew Barron serves as series producer on the show.
Guru Studios
Netflix has bolstered its original preschool series lineup with three new animations. True & the Rainbow Kingdom (10 x 22-minutes) will make its bow in 2017 on the streaming service. The comedy adventure series is produced by Toronto-based Guru, along with California-based Home Plate Entertainment and New York-headquartered i am OTHER. Read more about the deal here.

9 Story Media
Toronto-based production and distribution company 9 Story Media has sold almost 350 hours of children's content into multiple Asian territories, including Korea, Taiwan and Singapore. Read more about the deal here.
TeenNick
TeenNick has announced it will air the Tricon Kids & Family Entertainment reality music series Mission: 4 Count. Read more about the deal here.
Factory 25
Diamond Tongues from filmmakers Pavan Moondi and Brian Robertson has been picked up by Factory 25 for U.S. distribution. Read more about the deal here.
Raven Banner
Canadian genre distributor Raven Banner has acquired the Canadian rights to The Editor, a horror comedy from Adam Brooks and Matthew Kennedy at prodco Astron-6. Read more about the deal here.
Syfy
U.S. net Syfy has picked up the third season of the Toronto-shot Space series Bitten. Production begins on 10 hour-long episodes this later this summer. Read more about the deal here.
- With files from Daniela Fisher, Kidscreen
- Monopoly game image credit:  txking / Shutterstock.com