Raven Banner picks up The Editor
The Toronto-based distributor has secured the Canadian rights to the Adam Brooks- and Matthew Kennedy-directed horror comedy.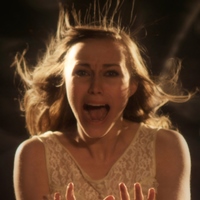 Toronto-based distributor Raven Banner has picked up the Canadian rights to the Adam Brooks and Matthew Kennedy-directed horror comedy The Editor.
Brooks and Kennedy, both of indie prodco Astron-6, negotiated the deal with Raven Banner's James Fler and Michael Paszt. The film is currently set for a fall release in Canada, to coincide with the U.S. release by home entertainment company Shout! Factory.  Raven Banner will be releasing The Editor theatrically and via home entertainment. 

The Editor follows a once-great film editor Rey Ciso as he becomes the prime suspect in a serial murder case. As the actors in his movies start appearing murdered in his studio, Rey must go to increasingly great lengths to prove his innocence. The Editor debuted in the Toronto International Film Festival in 2014 as part of the Midnight Madness program. 

The feature is executive produced by Andria Spring, alongside associate producers Jerry Wasserman and Kevin Ascolillo II. Brooks and Kennedy also serve as producers of the film. The Editor was written by Brooks and Kennedy alongside Conor Sweeney and stars Paz de la Huerta (Boardwalk Empire), Samantha Hill (Bad Meat), Laurence R. Harvey (The ABCs of Death 2), Matthew Kennedy (Father's Day), Conor Sweeney (The ABCs of Death 2), Tristan Risk (Dark Continents), Udo Kier (Borgia, Blade) and Adam Brooks (Manborg).
Late last year, Raven Banner picked up the Canadian and international sales rights to Portal to Hell, a feature starring retired Canadian pro wrestler Roddy Piper.