Bron launches animation studio on Vancouver Island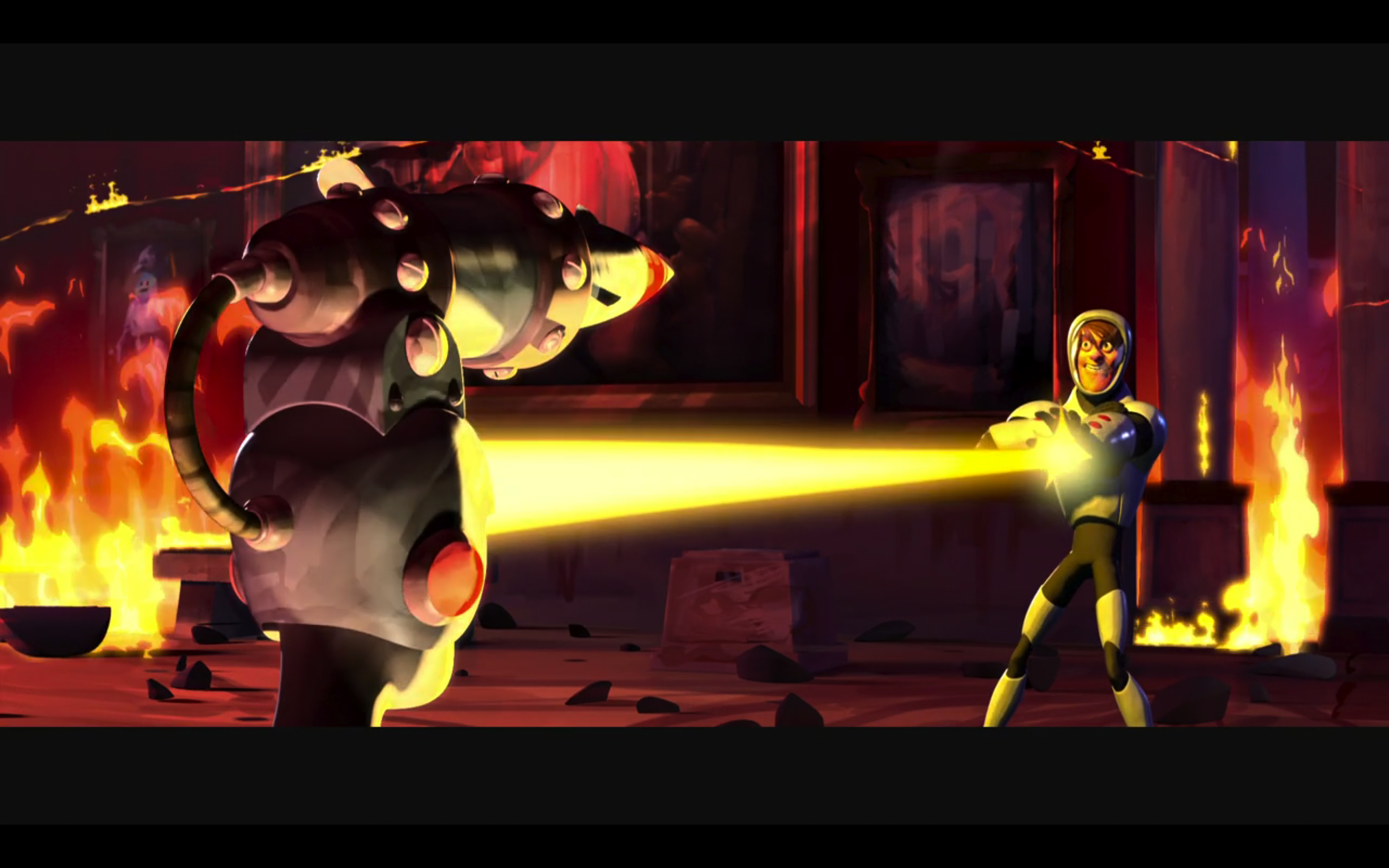 The new studio space, located in Duncan, is for the in-house production of Bron Studios' animation Henchmen (pictured) and other upcoming projects.
Bron Studios has expanded past the mainland with the opening of a 1,500 square-foot animation studio in the Vancouver Island town of Duncan, B.C.
Bron invested about $350,000 in the new venture, which will expand its animation business operations. At launch, it will service the production of animated comedy Henchmen, as well as other in-house animation projects. The studio currently has a staff of seven, which is set to expand to 10 in the coming months.
The new studio is a short ferry ride from Bron's 20,000 sq-foot headquarters in Burnaby, B.C, which staffs an additional 70 personnel. Animators in the smaller studio will utilize a technology called teradici, which allows work done remotely in the smaller studio to be instantly accessible in the larger studio. It also eliminates the need to send large data files between the two access points.
Will Ferrell's prodco Gary Sanchez productions is coproducing the film, with Adam McKay, Chris Henchy and Ferrell serving as exec producers and creative collaborators. Lotus Productions will also provide audio post-production.
Production on Henchmen began a little over 18 months ago and the movie will be complete by the end of summer 2016, said Luke Carroll, VP production at Bron Studios. Directed by Adam Wood, the feature is one of two animated films that Bron is currently working on. The other will be announced in the coming months, said Carroll, and fits into a release strategy for Bron-led productions.
"Our big picture goal is to be releasing an animated picture every two years – that is our in-house goal with our in-house team," Carroll told Playback Daily.
"Our [other] picture goal, aside from the in-house one, is to be in development on other projects where we partner up with other studios," he added. Collaborations though will be limited to the larger studio in Burnaby, leaving the new animation house solely for in-house projects.
Despite the rather remote location of the Duncan studio, Carroll said that recruitment had gone well and the core team of animators came together quickly.
"We knew we were going to be attracting people who wanted to get out of the city. And because we're the first company to be doing an animated feature on Vancouver Island, we've got that 'first factor' as well," he said. "We are appealing to people who are interested in a change."
In terms of the company's animated output, Bron Studios plans to become known for an alternative brand of animated feature.
"We're not trying to make dumbed down… movies, because that will not separate us from the crowd. So for us, it's for [our pictures] to have a little bit of an edge to them, a little bit of cheekiness, something a little different so that we can get known as a studio that is doing stuff that's unique," Carroll said.
Henchmen was financed via a combination of tax credits and financing from Markham, ON-based Creative Wealth Media Finance. eOne is on board as its Canadian distributor, while WME Global is acting as international sales agent.
Henchmen stars James Marsden (X-Men franchise, Superman Returns), Thomas Middleditch (Silicon Valley, The Campaign), and Rosario Dawson (Sin City, Death Proof). A release date has not yet been set.