ACCT expands Yangaroo partnership
The Academy of Canadian Cinema & Television has expanded its use of the Yangaroo Awards platform for the CSAs. (ACCT exec Louis Calabro pictured.)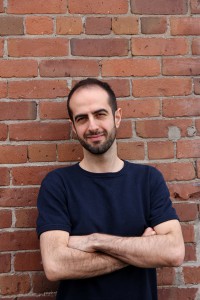 Canadian Screen Awards voting season just got a little easier, thanks to the extension of the partnership between the Academy of Canadian Cinema & Television (ACCT) and digital media management company Yangaroo.
The ACCT's use of the Yangaroo Awards platform has been expanded to include an online jury screening room and a balloting service for the awards. The new password-protected platform will allow jurors and members to see all the nominations in one place and members will be able to cast their votes via the platform as well.
The ACCT and Yangaroo partnership started two years ago in an effort to streamline the awards' online entry system but was limited to the submission process. Previously, projects had to be submitted via hard copy.
The Yangaroo awards platform, which utilizes cloud-based media management services, is also used by The Golden Globes, The Emmys, The Grammy Awards and the Juno Awards.
"It makes everything a lot more streamlined. We're really just eliminating some of the pain points, when it comes to large numbers of entries into an award show," Louis Calabro, academy director, awards & special events. told Playback Daily.
"Our juries are people who are busy, and they're working on their own shows, and they're volunteers so really we want to make it as easy as possible on them as well," added Calabro.
Yangaroo has offices in Toronto, L.A. and New York and trades on the TSX Venture Exchange.
Canadian Screen Week and the Canadian Screen Awards will take place March 7 to 13, 2016.