Canada wins 5 Film Lions at Cannes ad fest
From the global ad festival, juror Darren Clarke notes that people's shortening attention spans aren't stopping brands from making long-format content. (From Strategy Online.)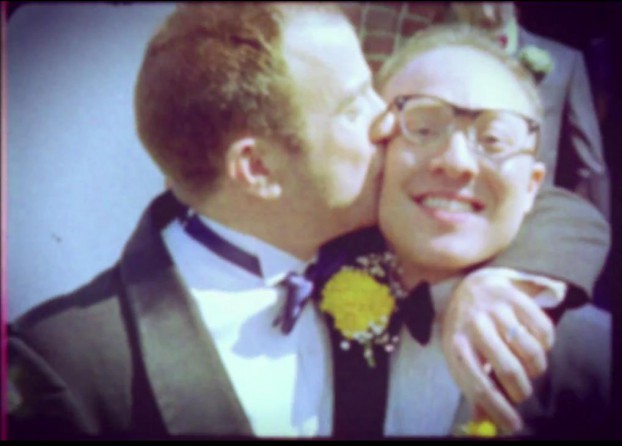 Five Canadian-produced video spots walked away with a Cannes Film Lion on Saturday, with agencies Leo Burnett, FCB, BBDO, Grey and Lg2 credited for producing award-worthy work spanning TV, cinema and film content meant for online and traditional screens.
Canadian agencies received a total of 17 nominations in the category. In the end, the Canadian spots won one Gold, one Silver and three Bronze Lions awards. The Cannes Lions awards recognize the best in creative advertising from across the world in a number of categories, including Branded Content & Entertainment, Film, Film Craft, Press, PR, Print and Mobile.
As it has been doing all week, Leo Burnett Toronto picked up another Gold Lion (in the Viral Film sub-category) for Always' "#LikeAGirl." And though it didn't get to go home with the Grand Prix for Online Video, it was among the three in contention, said Grey's Worldwide CCO and jury president Tor Myhren at a press conference following the last round of judging.
In the end, Geico's "Unskippable" pre-roll ad, which had people staring at the different micro (and not so micro) motions in the spot, walked away with the festival's most coveted prize. When talking about the spot to media, Myhren said: "This deceptively simple execution really showed us that film can reinvent the way that we think of media, even the the unsexy preroll."
As for the second Grand Prix for TV/Cinema Film, that was given to Leica Gallery's "100″ spot (which took viewers on a visual journey through 100 years of the brand's life), with Myren saying that the decision to do so was almost unanimous in the first round of judging.
The only Silver Lion for Canada (in the Charities, Fundraising, Appeals, Non-Profit Organizations, Public Health & Safety, Public Awareness Messages sub-category) went to FCB Toronto and FCB Chicago for the nostalgic "Nobody's Memories" spot for PFLAG (a serendipitous win as the U.S. declares gay marriage in all states legal). Myhren described the insight behind the ad — which shows what old home videos of weddings might have looked like if gay marriage was legal in the past — as "phenomenal" and "profound," saying that the judges "went from happiness to feelings of wow" when watching the spot.
The first of the three Bronze Lions was awarded to Canadian agency Lg2′s "Tied" spot for Societe de l'assurance automobile du Quebec (in the Public Health and Safety sub-category). The spot begins with a man picking up his car keys (which is attached to a long thin rope) from a bar counter and follows the negative ripple effect that takes place when a person drinks and then drives. Each time, the rope is attached to a person or object in the scene, demonstrating that "It's all tied to one decision."
Toronto-based agency Grey picked up a Bronze Lion to add to its collection this week. The award went to the "Not Allowed" spot (in the Public Awareness Messages sub-category) for Moms Demand Action for Gun Sense in America, which shows items like a skateboard and ice-cream banned from Kroger stores, while firearms are still accepted. "What I love about that campaign is that they're continuing to go after one business at a time. It was Starbucks last year and now Kroger," said Myhren. "I think the best kind of social advertising and cause-related advertising is the stuff that actually makes a difference. Instead of just shining a light on a problem, this is a campaign that is actually trying to get people to change how they behave."
And finally, BBDO Toronto also picked up a Bronze Lion in the Short Fiction Film (Under 10 Minutes) sub-category for Skittle's "Struck by a Rainbow," in which the Wrigley-owned brand created a mini-documentary that follows a man who perseveres through one of life's toughest challenges: being turned into candy after being struck by a rainbow.
Darren Clarke, ECD at Taxi, and Canadian juror for film found that a good chunk of the work entered this year was "filmed experiments, watching people via hidden cameras — everything from people buying guns to cars that drive themselves." He also noted that, "with people's attention spans getting shorter and shorter, I found it interesting that the films are not getting shorter, but getting longer and longer. Lots of brands are doing documentaries and long-format content pieces. And production values for films made for the online space are also getting very high. [Which is] nice to see."
- From Strategy Daily