Deals: PNP, MCE, 9 Story, Beyond
PNP acquires the Canadian rights to the Nicole Kidman-starrer Strangerland and more deals of the week.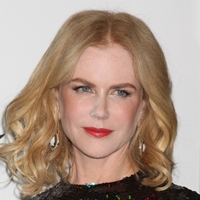 Pacific Northwest Pictures
Vancouver's Pacific Northwest Pictures has picked up the Canadian distribution rights from North American distributor Alchemy for Strangerland and Zipper. Strangerland, directed by Kim Farrant and written by Fiona Seres and Michael Kinirons, will screen at The Royal cinema in Toronto on July 10, the same day the film opens in the U.S. Strangerland will then go wide in Canada a week later on July 17. Strangerland is produced by Worldview Entertainment, Dragonfly Pictures and Fastnet Films and stars Nicole Kidman and Joseph Fiennes as a grief-stricken couple coming to terms with the disappearance of their children. The Mora Stephens-directed thriller Zipper stars Patrick Wilson as a federal prosecutor destined for the top, until an encounter with an escort leads to a spiraling addiction that puts his career and family in jeopardy. Zipper is produced by 33 Pictures, Cargo Entertainment and Protozoa Pictures. The film is co-written by Stephens and Joel Viertel and will get its theatrical release later in 2015. 

Marina Cordoni Entertainment
Marina Cordoni Entertainment will represent the global rights (excluding the U.S.) for The Tailor's Apprentice from filmmaker Jeff Lehman. The feature film is based on a true story and won the Best Picture prize at the New Hope Film Festival, and is currently aiming for a winter release. The Bespoke Pictures-produced film stars Stefen Laurantz as Helick, an over-controlling father who becomes estranged from his children. His son Dov, played by Rowan Bousaid, becomes involved in a drug scheme, and Helick is left alone and must decide between his family and his religion.
Candy Factory Films
Canadian filmmaker Robert Cohen announced via Facebook on Thursday his documentary Being Canadian has been picked up by Candy Factory Films for U.S. and international distribution. The Mike Myers and Seth Rogan starrer is produced by Amaze Film + Television and Grainey Pictures. The film, both written and directed by Cohen, will begin its theatrical run in New York and L.A. on Sept. 18.
9 Story Media
The Toronto-based producer/distributor has sold a number of its series, including Peg + Cat, Get Ace and Wild Kratts, into numerous Eastern European territories. Read more about the deal here.
Conquering Lion
Clement Virgo and Damon D'Oliveira's Conquering Lion has picked up the option for The Illegal, the upcoming novel from The Book of Negroes author Lawrence Hill. Read more about the deal here.   
Beyond Distribution
CMJ Productions II's Natural Born Killers has been picked up by Beyond Distribution. The Australia-based distributor has acquired the worldwide distribution rights for the crime series. CMJ will take Outlaws to MIPCOM in October. Read more about the deal here.
Mad Samurai Productions
Matthew Cervi's Vancouver-based shingle, Mad Samurai productions, has picked up the option to Elizabeth McClung's 2005 novel Zed. The screenplay is currently in development, with production scheduled to begin on a feature film in 2016. Read more about the deal here.
Image: Helga Esteb / Shutterstock.com