MarbleLIVE, OCAD play together at Game Jam
Mark Bishop says the competition was created in order to inject fresh thinking and ideas into the planned water park's development.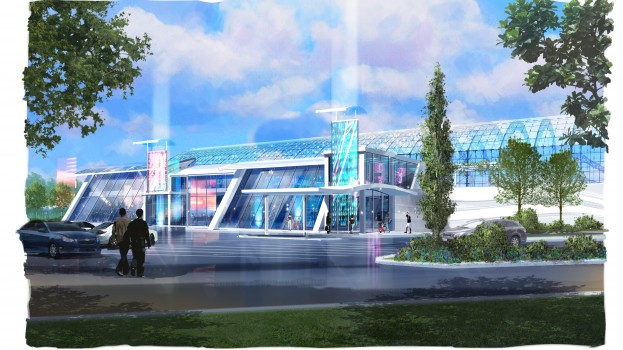 MarbleLIVE's "amazement park" - an indoor-outdoor, 100,000 square-foot water park scheduled for construction in 2016 – will feature a futuristic, customized approach tailored for each guest. Taking that idea one step further, the company has invited students of the Ontario College of Art and Design (OCAD) to contribute to the park's design.
Game Jam, an event being held on Thursday at OCAD University invites graduates and undergraduates of any discipline to devise, develop and pitch prototype game ideas that could be used at the park. The Game Jam event is a collaboration between OCAD and marbleLIVE. 

The conclusion of the one-day event will see a panel of judges select the concept they deem to be the best, which will be put into development by marbleLIVE and potentially be featured in the as-yet-unnamed marbleLIVE theme park. In exactly what capacity the games will be featured will be decided after Game Jam. 
The competition's judging panel includes marblemedia VP creative (digital) Johnny Kalangis and project investor OpenAire's director of business development and design Nancy Patterson, as well as selected OCAD faculty members and other personnel from marblemedia's digital team.

"We've always believed at marblemedia that it's very important to collaborate with academic institutions. We think it's important to look for new talent, but also to look at fresh perspectives," Mark Bishop, co-CEO, marblemedia told Playback Daily. 
Bishop added that, while marblemedia could have used its in-house digital team to complete the project, he thought it might hinder the company's ability to collaborate and think about new ways of engaging with content.
Depending on the quality of the pitches and concepts put forth, Game Jam could produce more than one winning idea to be put into development, and could also lead to internships or other opportunities for students to work collaboratively with marbleLIVE.
The plan is for the collaboration between OCAD and marbleLIVE to be ongoing and will involve projects further down the road.
marbleLIVE, officially operating as Amazement Parks Canada Inc., is led by Mark Bishop and John Barrack, with marblemedia as a partner in the venture.