CBC/Radio-Canada sells mobile production assets
The broadcaster is selling off its mobile production truck fleet due to "dramatically" reduced need.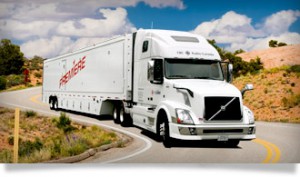 As CBC/Radio-Canada continues to search for ways to cut costs, the latest casualty is its mobile production unit, which is being sold to Toronto-based Dome Productions.
Included in the acquisition are three HD mobile production trucks, valued at $8 to $10 million each, as well as three support vehicles, and other smaller assets such as cameras and cables.
Dome Productions is owned by Bell Media and Rogers and operates throughout North America. The company's mobile production fleet contains 18 trucks and its head office is located in the Rogers Centre, Toronto.
With the agreement, Dome will become the sole supplier of mobile production facilities to CBC/Radio Canada. CBC/Radio Canada will be able to rent the trucks from Dome Productions whenever they are required.
"Our internal need for these trucks has reduced dramatically," Fred Mattocks, general manager, media and technology, CBC, told Playback Daily.
CBC placed the production mobiles on the market in an open call for bidders and received interest from about 10 companies from both Canada and the U.S.
"We took a strategic decision, given that these are big expensive pieces of infrastructure, to get out of the business, and part of that is selling off the assets," said Mattocks.
Dome Productions tabled the highest bid and, once CBC had attained all the relevant approvals, the deal was finalized on June 23.
The selling off of the mobile production assets will result in the loss of 20 jobs.